ESG INVESTMENT POLICIES
Protecting our clients, associates, and stockholders.
ESG Annual Report
Our inaugural ESG Annual report illustrates how we integrate ESG factors into the investment process across asset classes.  It also highlights our latest ESG research and provides insights into our activity across our global engagement and proxy voting programs.
Water-Energy-Food Nexus
Insights into the Water-Energy-Food Nexus (WEF-Nexus) provide a valuable lens from which we can better understand the potential impact of environmental dynamics on company performance. When one WEF-Nexus component falls out of balance, knock-on effects can be seen on other nexus components and the companies that operate within them.
Plastic Nexus
The prolific use of plastics and the negative consequences of disposal is a major sustainability problem that the world must solve. However, we would caution that the media hype around plastic's imminent demise, and the subsequent impact to industry, is grossly overstated. Our analysis of those industries/sectors most directly impacted support this view, and these insights, in turn, help guide our investment decisions.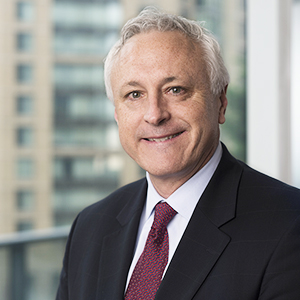 Integration of Environmental and Social Factors
Integration of environmental and social factors into our investment process starts with the initial research at the inception of an investment idea and continues through the life of the investment. As identifying the potential impact of these factors can be a more subjective process than traditional financial analysis, each of our investors defines a potential investment's ESG-related risk and reward based on its industry, geography, and company dynamics. 
Our research analysts work closely with our in-house ESG specialists to determine which factors will be most material to the underlying fundamentals of a particular investment.
Our Environmental, Social, and Governance Strategy
ESG factors comprise a broad spectrum of considerations—positive and negative—that our investment analysts consider in the context of any company, industry, or region of the world. This approach is driven by the following principles:
Collaboration
Companies, investors, and governments all have a role to play in improving corporate disclosures and strengthening the sustainability of business practices over time.
Accountability
Our investment analysts are responsible for assessing the full range of factors likely to have a meaningful impact on the company's performance, and they receive specialized resources and training to enable them to make these assessments.
Fundamental Research
ESG analysis and engagement are most effective when led by experienced investors who know the company well and are best positioned to evaluate these considerations in the appropriate context.
Stewardship
Our responsibilities as diligent investors do not cease with the decision to purchase a security. We maintain regular dialogue with the managements of our portfolio companies.
Materiality
We focus on the ESG factors we consider most likely to have a material impact on the performance of the companies in our clients' portfolios over our investment time horizon.
Our perspective on shareholder activism
The purpose of this statement is to share our philosophy and policies on shareholder activism with our clients, portfolio companies, activist investors, and other market participants.
Engaging with portfolio companies in a variety of ways.
Assessing a broad range of investment concerns (including environmental and social issues) is integral to our investment process. Based on this view, our interactions with issuers of corporate securities are driven by portfolio management and supported by the expertise of our industry-focused analysts and our in-house specialists in corporate governance and sustainability.
Our priorities in these efforts are tightly connected to our investment views on a company, so we generally conduct our company-level engagement activities privately. In contrast, we tend to collaborate with other shareholders on policy-level concerns, such as advocating with regulators for better disclosure or the protection of shareholder rights.
In our view, the following questions are investment issues:
Who represents shareholders on a company's Board?
What drives the executive incentive program?
How robust are shareholders' rights at the company?
How is the company managing its environmental risks,human resources, facilities, stakeholder relations, and long-term access to critical resources?
Our approach to proxy voting and engagement.
Proxy voting is a critical component of our approach to corporate
governance. We offer our clients a high degree of transparency
related to the votes we cast on their behalf.
Two Primary Levels of Engagement
After many years of dialogue with management and Board members of the companies in our clients'
portfolios, T. Rowe Price's practice has focused primarily on two distinct levels of interplay.
High number of brief interactions.
Fewer resources devoted to each encounter.
Low number of intensive, often multiyear activities.
More resources devoted to each action.
As a global investment management firm, we recognize the influence we have on social and environmental issues through our investment portfolios.
The central mission of our company is to help our clients reach their long-term financial goals through a thoughtful, disciplined approach to managing investments. Consistent with that mission, we have an obligation to understand the long-term sustainability of a company's business model and the factors that could cause it to change. We do this by incorporating environmental, social, and governance (ESG) considerations into our investment process.
Principles for Responsible Investment
(PRI) signatory since 2010.1
1Launched in 2006, the UN Principles for Responsible Investment (UN PRI) are a set of voluntary best practice standards that asset owners and asset managers pledge to uphold in order to incorporate environmental, social, and governance (ESG) issues into their investment processes.