ENVIRONMENTAL, SOCIAL, GOVERNANCE
Protecting our clients, associates, and stockholders.
2021 ESG Investing Annual Report
Our 2021 ESG Annual Report not only details our ESG investment integration, company engagement, and proxy voting activities for the year, but also explores several key themes, including the challenge of divergent ESG ratings, corporate political activity, the shift to a circular economy, and the journey to net zero.
Companies Covered by our Responsible Investing Indicator Models (RIIM)
In-house ESG Research Tool1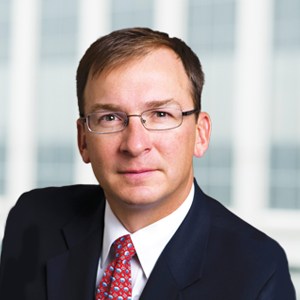 Our ESG Integration Approach
Environmental, Social, and Governance factors comprise a broad spectrum of considerations—positive and negative—that our investment analysts, supported our ESG specialist teams, consider in the context of any company, industry, or region of the world. Our approach is driven by the following principles:
At T. Rowe Price, we have embedded environmental, social, and governance analysis into the investment process, meaning the responsibility for integrating ESG factors into investment decisions lies with our analysts and portfolio managers.
In order to support our investment professionals' capacity to incorporate ESG factors into their decision-making, we have specialists in ESG and regulatory research within our investment research teams who work with our analysts and portfolio managers to delve into situations where these issues are particularly significant.
We focus on the ESG factors we consider most likely to have a material impact on the performance of the investments in our clients' portfolios
Listen here for our ESG Integration Approach

Integration of Environmental, Social,
and Governance Factors
Integration of environmental, social, and governance factors into our investment process, inclusive of climate-related risks and opportunities, starts with the initial research at the inception of an investment idea and continues through the life of the investment. As identifying the potential impact of these factors can be a more subjective process than traditional financial analysis, each of our investors defines a potential investment's ESG-related risk and reward based on its industry, geography, and company dynamics. Our research analysts work closely with our in-house ESG specialists to determine which factors will be most material to the underlying fundamentals of a particular investment.
Our perspective on shareholder activism
The purpose of this statement is to share our philosophy and policies on shareholder activism with our clients, portfolio companies, activist investors, and other market participants.
Engaging with portfolio companies in a variety of ways.
Assessing a broad range of investment concerns (including environmental and social issues) is integral to our investment process. Based on this view, our interactions with issuers of corporate securities are driven by portfolio management and supported by the expertise of our industry-focused analysts and our in-house specialists in corporate governance and sustainability.
Our priorities in these efforts are tightly connected to our investment views on a company, so we generally conduct our company-level engagement activities privately. In contrast, we tend to collaborate with other shareholders on policy-level concerns, such as advocating with regulators for better disclosure or the protection of shareholder rights.
In our view, the following questions are investment issues:
Who represents shareholders on a company's Board?
What drives the executive incentive program?
How robust are shareholders' rights at the company?
How is the company managing its environmental risks,human resources, facilities, stakeholder relations, and long-term access to critical resources?
T. Rowe Price Investment Management, Inc. (TRPIM) makes independent proxy voting decisions, as described in their proxy voting guidelines, from T. Rowe Price Associates, Inc. (TRPA) and its investment advisory affiliates.
Our approach to engagement
We maintain regular dialogue with the managements of issuers represented across our portfolios.
Where we find areas of concern, we make those concerns known to them.
1 As of March 7th, 2022 RIIM analysis will be different across advisers. T. Rowe Price Investment Management, Inc. (TRPIM) was established as a separately registered U.S. investment adviser. TRPIM has a separate ESG team to that of T. Rowe Price Associates, Inc. (TRPA). TRPA and TRPIM ESG teams are both dedicated to supporting investment decisions and leverage a similar approach, framework, and philosophy.
2 As of December 31 2021