{"taiwan":"trp-wordmark-taiwan","hongkong":"trp-wordmark-hongkong"}
{"usa":"trp-slogan-usa","canada":"trp-slogan-canada","estonia":"trp-slogan-estonia","japan":"trp-slogan-japan","liechtenstein":"trp-slogan-liechtenstein","norway":"trp-slogan-norway","iceland":"trp-slogan-iceland","australia":"trp-slogan-australia","lithuania":"trp-slogan-lithuania"}
We believe in strategic investing. It has guided how we do business for more than 80 years, and it's driven by independent thinking and rigorous research. So our clients can be confident that we'll strive to select the right investments as we help them achieve their objectives.
Strategic investing means that we don't stop at surface-level analysis. Instead, we go beyond the numbers. More than 400 of our investment professionals travel the world, visiting the companies they evaluate. It's this passion for exploration and understanding that has helped inform better decision-making and prudent risk management for our clients since 1937.
Looking for specific products and services?
We leverage our size, resources, and rigorous proprietary research to go deeper.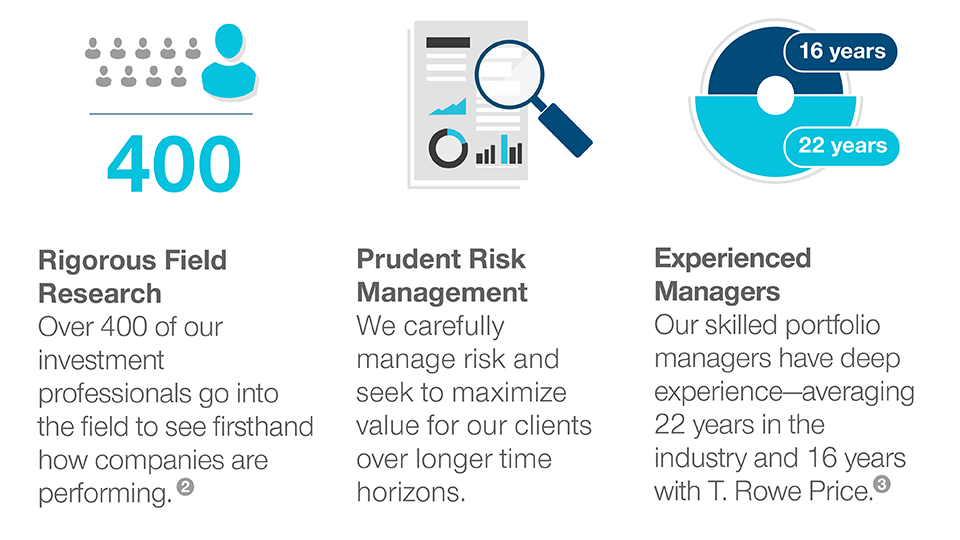 Working together, experienced investment teams uncover opportunities.
Our culture
encourages a
continuous
exchange of ideas
and information.
Analysts work
closely with each
other and portfolio
managers to
formulate buy
and sell decisions.
Fixed income and equity analysts frequently share ideas and travel together to meet with company management teams.