Getting a ground-level view into sovereign debt.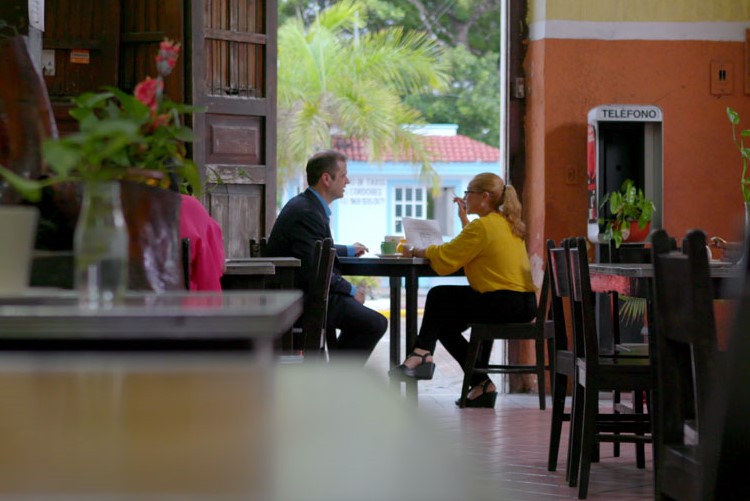 For Latin America debt analyst Richard Hall, meeting in person with contacts in government and civilian sectors is crucial.
Regular research missions to Central and South America help Hall stay abreast of economic and political developments in a volatile region.
Before joining T. Rowe Price I worked at the U.S. Treasury Department as the attaché to South America.
That experience gave me a tremendous foundation in economic policy that still informs my work today.
As a sovereign analyst, I still meet frequently with the finance ministers of various Latin American governments. They come to Washington and meet with policy makers and investors to advocate for their individual countries...
Although it's important to get this macro view of a country's financial well-being, to get the full story I need to get a reality check, on the ground, in those countries.
Investing in sovereigns means I invest on behalf of our clients, in countries, not companies. When tax revenue isn't enough, these countries issue debt securities in the form of bonds to increase revenue and fund government-backed projects.
It's about taking the long view, and seeing the potential in a government, a culture, a people.
The first time I traveled to Latin America I was 21 and had just joined the Peace Corps. That experience gave me a firsthand look at the hardships that people face when a government doesn't have the resources needed to serve its citizens.
Today, I travel to various countries to collect the data and perspectives that I can't get from my desk. Gathering qualitative color to offset quantitative analysis is important when evaluating investment decisions on behalf of our clients.
From taxi drivers to local administrators— the people who answer the phone and make things happen on a daily basis…
To the journalists who tell me the broader truths about the people, the quality of their lives, the economy, what's working, what isn't.
It's inspiring to see how construction of a new bus terminal can turn a challenged neighborhood into a thriving business center, and a developing community into a transportation hub.
Without investment, some communities could be left behind.
By doing our homework and researching both sides of the equation firsthand, we can make investment decisions that could provide these communities with more stability and a sense of hope for the future.
Because without hope, their future is limited.
That's why I go beyond the numbers.
"It's about taking the long view, and seeing the potential in a government, a culture, a people."
INVESTMENT PROFESSIONAL, INTERNATIONAL FIXED INCOME
HOME BASE
Baltimore, Maryland
COVERAGE
Latin America Sovereign Debt
EDUCATION
M.P.A., Harvard University, Kennedy School of Government
YOU MAY ALSO BE INTERESTED IN
Let us help you get started.
Speak to an investment specialist about solutions that might be right for you. Or choose from a broad range of funds with 4- or 5-star Overall Morningstar Ratings.
This material is being furnished for general informational purposes only. The views and opinions expressed are those of the investment analyst at the time of production and are subject to change without notice. There is no guarantee that these views will come to pass, and may differ from those of other T. Rowe Price group companies and/or associates. Information and opinions are derived from proprietary and non-proprietary sources deemed to be reliable; the accuracy of those sources is not guaranteed.
All investments are subject to market risk, including the possible loss of principal. International investments can be riskier than U.S. investments due to the adverse effects of currency exchange rates, differences in market structure and liquidity, as well as specific country, regional, and economic developments. These risks are generally greater for investments in emerging markets. Bonds may decline in response to rising interest rates, a credit rating downgrade, or failure of the issue to make timely payments of interest or principal.
This material does not constitute a distribution, offer, invitation, recommendation, or solicitation to sell or buy an securities; it does not constitute investment advice and should not be relied upon as such. Investors should seek independent legal and financial advice, including advice as to tax consequences, before making any investment decision.