SHOPPING FOR POTENTIAL IN LATIN AMERICA
Discovering e-commerce companies positioned for growth.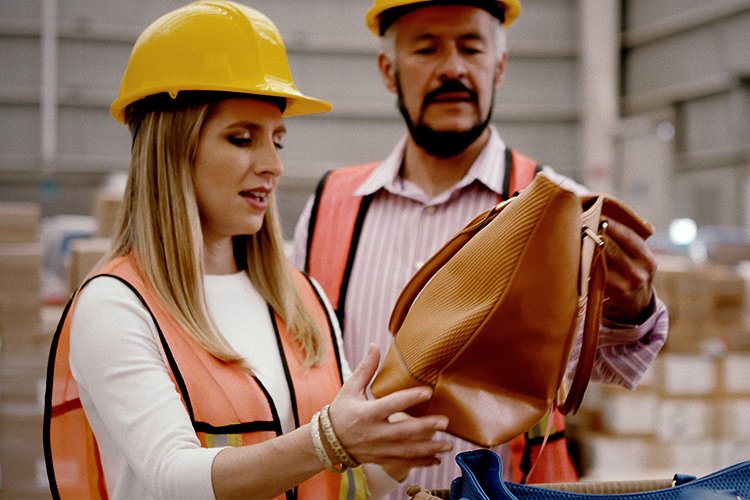 Equity analyst Paulina Amieva explores opportunities in Mexico City.
Going out into the field, Paulina talks to management, suppliers, and customers to get a true sense of companies actively solving friction points that impede growth.
Friction points.
Those obstacles that limit a company's growth. Like how can retailers serve customers that don't have credit cards or even bank accounts? How can companies thrive when poor infrastructure prevents products from getting to their customers?
Emerging markets offer ample opportunity. But they're also very complex environments.
It's my job to find the companies where there is upside to be made in emerging markets.
I try to find companies that turn these challenges into opportunities. Not only by analyzing the numbers but by going out in the field and meeting management, suppliers, competitors and even interviewing customers.
Everything from pharmaceutical to technology to fashion.
In a number of countries, we see something we want and a click or two later it's billed to our credit card; and even arrives the next day—with free shipping!
In emerging markets it's not quite that simple. But it is possible.
One company I found invested early in software and logistics. And created the processes to move items faster and at lower costs than competitors, translating into more sales and profits.
In order to capture value in emerging markets, it's critical to pick the companies that are actively trying to solve the friction points.
In the end, it's these unique companies with creative business models, strong management teams, and good capital allocation policies that will generate value for our investors.
That's why I go beyond the numbers.
"It's my job to find the companies where there is upside to be made in emerging markets."
INVESTMENT PROFESSIONAL, EQUITY DIVISION
"I feel privileged to work on our clients' behalf, helping our managers put money to work on the right ideas. I can't think of many jobs that offer the constant intellectual challenge, excitement of overseas research, and access to business leaders and heads of government that my job offers."
HOME BASE
Baltimore, Maryland
COVERAGE
Latin America retail and consumer sectors
EDUCATION
M.B.A., Harvard Business School
INTERESTING FACT
Citizen of the U.S., Italy, and Mexico
YOU MAY ALSO BE INTERESTED IN
Let us help you get started.
Speak to an investment specialist about solutions that might be right for you. Or choose from a broad range of funds with 4- or 5-star Overall Morningstar Ratings.
This material is being furnished for general informational purposes only. The views and opinions expressed are those of the investment analyst at the time of production and are subject to change without notice. There is no guarantee that these views will come to pass, and may differ from those of other T. Rowe Price group companies and/or associates. Information and opinions are derived from proprietary and non-proprietary sources deemed to be reliable; the accuracy of those sources is not guaranteed.
All investments are subject to market risk, including the possible loss of principal. International investments can be riskier than U.S. investments due to the adverse effects of currency exchange rates, differences in market structure and liquidity, as well as specific country, regional, and economic developments. These risks are generally greater for investments in emerging markets.
This material does not constitute a distribution, offer, invitation, recommendation, or solicitation to sell or buy an securities; it does not constitute investment advice and should not be relied upon as such. Investors should seek independent legal and financial advice, including advice as to tax consequences, before making any investment decision. Past performance is not a reliable indicator of future performance.