Risk Considerations
The Fund is actively managed and invests mainly in a diversified portfolio of high yield corporate debt securities from issuers in the United States.

Investment in the Fund involves risks, including general investment risk, geographic concentration risk and exclusion criteria risk which may result in loss of a part or the entire amount of your investment.

The investment in debt securities is also subject to credit/counterparty risk, interest rate risk, downgrading risk, credit rating risk, risk associated with high yield debt securities which are generally rated below investment grade or unrated, risk associated with investments in debt instruments with loss-absorption features and valuation risk.
The Fund may use derivatives for hedging, efficient portfolio management and investment purposes or to create synthetic short positions in debt securities and credit indices, and is subject to derivatives risk. Exposure to derivatives may also lead to a risk of significant loss to the Fund.

For Class Ax, dividend are paid on a discretionary basis. Dividend may be paid directly out of capital and/or effectively out of the capital of the share class by distributing all gross income prior to the deduction of any fees and expenses attributable to the share class. Payment of dividends directly out of capital and/or effectively out of capital amounts to a return or withdrawal of part of an investor's original investment or from any capital gains attributable to that original investment. Any such distribution may result in an immediate reduction of net asset value per share. This could also erode capital and constrain future growth.
The value of the Fund can be volatile and could go down substantially.
Investors should not invest in the Fund solely based on this website.
Investment involves risk. Past performance is not a reliable indicator of current or future results and should not be the sole factor of consideration when selecting a product or strategy.
SICAV
US High Yield Bond Fund
Seeks to maximise the value of its shares through both growth in the value of, and income from, its investments.
Overview
Strategy
Fund Summary
Actively managed and invests mainly in a diversified portfolio of high yield corporate debt securities from issuers in the United States.
Team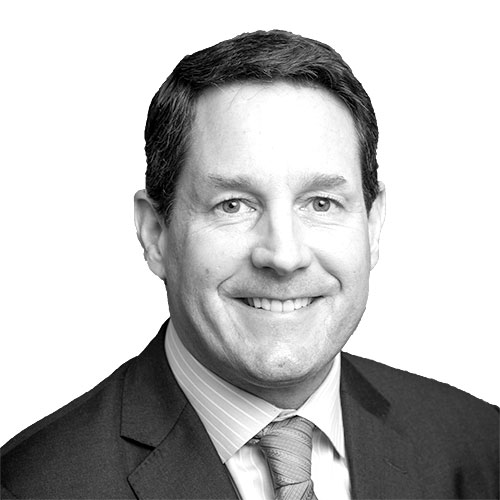 Kevin Loome is a portfolio manager in the Fixed Income Division. He has lead portfolio management responsibilities for the US High Yield Bond Strategy.
Portfolio Manager since
2018
Years at T. Rowe Price
14
Years investment experience
27
Please select Class Ax from the dropdown above to view dividend information.
Benchmark Data Source: ICE BofA Merrill Lynch.
Unless otherwise specified, all fund ratings, awards and data are as of 31-Aug-2023 and sourced from T. Rowe Price.
Sources for Credit Quality Diversification: Bloomberg Barclays uses the middle rating of Moody's, S&P and Fitch to determine a security's credit classification. If only two agencies rate a security, the most conservative (lowest) rating is used. If only one rates a security, that single rating is used.
Sources for Average Credit Quality: Moody's Investors Service; if Moody's does not rate a security, then Standard & Poor's (S&P) is used as a secondary source. When available, T. Rowe Price will use Fitch for securities that are not rated by Moody's or S&P. T. Rowe Price uses the rating of the underlying investment vehicle for credit default swaps.
SICAV refers to the T. Rowe Price Funds SICAV, a Luxembourg investment company with variable capital which is registered with Commission de Surveillance du Secteur Financier and which qualifies as an undertaking for collective investment in transferable securities ("UCITS").
Source for performance: T. Rowe Price. Fund performance is calculated using the official NAV with dividends reinvested in the share class currency, if any. The value of an investment and any income from it can go down as well as up. Investors may get back less than the amount invested. It will be affected by changes in the exchange rate between the base currency of the fund and the subscription currency, if different. Sales charges (up to a maximum of 5% for the A Class), taxes and other locally applied costs have not been deducted and if applicable, they will reduce the performance figures. Indicative benchmark returns are shown with gross income reinvested.
Please refer to the factsheet for the Minimum Performance Information and other details.
Investment involves risks. Past performance is not a reliable indicator of future performance. The investment returns for some funds are denominated in foreign currency other than US/HK dollar. US/HK dollar-based investors are therefore exposed to fluctuations in the US/HK dollar against other foreign currency's exchange rate. Investors should refer to the prospectus for full details of the objectives, investment policies and risks.
Performance returns for share classes less than 1 year old (and associated benchmarks) are cumulative rather than annualised.
The calendar year performance of a share class in its year of inception is calculated from its inception date to the last day of that year, which is not a full year return.
Issued in Hong Kong by T. Rowe Price Hong Kong Limited, 6/F, Chater House, 8 Connaught Road Central, Hong Kong. T. Rowe Price Hong Kong Limited is licensed and regulated by the Securities & Futures Commission ("SFC"). This has not been reviewed by the SFC.
The specific securities identified and described in this website do not represent all of the securities purchased, sold, or recommended for the sub-fund and no assumptions should be made that the securities identified and discussed were or will be profitable.
Risk & Reward Data is calculated based on 5-year period or if such data is unavailable, it is calculated based on 3-year period. If the fund data history is shorter than 3-year period, Risk & Reward Data will not be shown.

Certain numbers in this website may not equal the stated totals due to rounding.
©2023 Morningstar, Inc. All rights reserved. The information contained herein: (1) is proprietary to Morningstar and/or its content providers; (2) may not be copied or distributed; and (3) is not warranted to be accurate, complete, or timely. Neither Morningstar nor its content providers are responsible for any damages or losses arising from any use of this information. Past performance is no guarantee of future results.
Citywire Data Source: Citywire – where the fund manager is rated by Citywire, the rating is based on the manager's 3-year risk adjusted performance. For further information on ratings methodology, please visit www.aboutcitywire.com.