Money Confident Kids®
Good financial habits
start here.
Because we believe financial literacy is one of the keys to financial stability―for both individuals and communities―we've been educating investors for more than 80 years.
Last year, our financial education efforts
reached 4.3 million people.1
In 2008, we saw a gap in the financial education of young kids and set out to improve their financial knowledge and behaviors. Since then, our financial education programs have reached more than a million kids, parents, and educators with tools, games, and resources informed by research.1 We extend that reach with community programs and partnerships―instilling invaluable life skills for generations to come.
Learn about our partnership with Junior Achievement to build financial capability.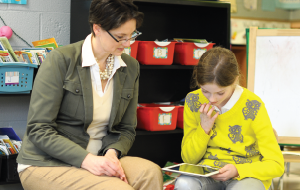 Parents
An online guide for discussing financial responsibility with kids.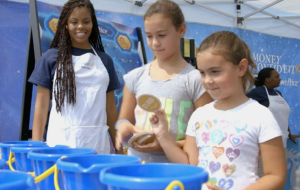 Kids
Games and activities that make learning key financial concepts fun.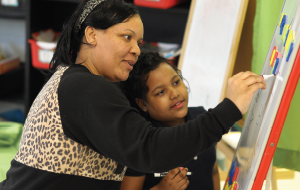 Educators
Tips, ideas, and tools for teaching money management.
 
Improved financial capability—especially early in life—can result in improved standards of living and more stable communities."
Renee Christoff, Head of Corporate Social Responsibility
PARENTS, KIDS & MONEY SURVEY
Survey says: You can learn a lot from parents and kids.
Since 2009, we have conducted our annual Parents, Kids & Money Survey to improve our understanding of parents' financial knowledge, attitudes, and behaviors. To gain a more complete picture, we expanded the survey to include kids ages 8-14 in 2012. Year after year, this research provides critical insight for developing our financial education programs.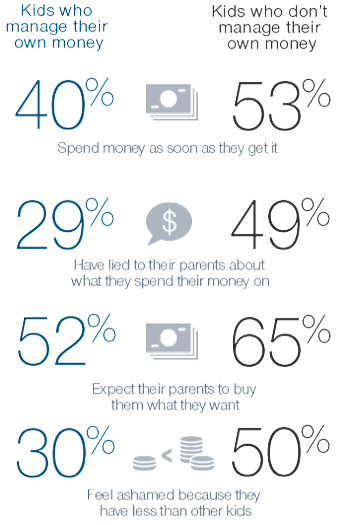 STAR BANKS ADVENTURE®
Now playing on a screen near you.
In partnership with game developer Frima Studio, we created the Star Banks Adventure℠ online game and mobile app.2 This award-winning4 game takes kids on a sci-fi adventure while teaching basic financial concepts―including setting a goal, saving and spending wisely, inflation, asset allocation, and diversification. It also gives a whole new meaning to "saving the galaxy."
Watch the Star Banks Adventure® trailer


Cool science fiction story and graphics


30 money-saving puzzle levels to complete


Dynamic financial goals and difficulty
 
Play Star Banks Adventure® now:
Our Partners
Because our programs are better, together.
We're fostering educational excellence through a variety of partnerships. In collaboration with Junior Achievement and Scholastic, Inc., we have developed a wide range of financial education tools, games, and resources. We also partner with community organizations to support their financial education efforts. It's time and energy well spent.
1Total reach of T. Rowe Price financial education websites, online games, apps, exhibits, programs with Scholastic and Junior Achievement, and sponsored events.
2 The information on this site illustrates our capabilities in various countries around the world. It is not an offer of any product or service. If you are interested in learning more about the products and services available in your country, please select a country to be directed to your local website.
3The ninth annual T. Rowe Price Parents, Kids & Money Survey, conducted by Research Now, aimed to understand the basic financial knowledge, attitudes, and behaviors of both parents of kids ages 8-14 and their kids ages 8-14. The survey was fielded from January 18, 2017, through
January 26, 2017, with a sample size of 1,014 parents and 1,014 kids ages 8-14. The margin of error is +/- 3.1 percentage points. All statistical testing done among subgroups (e.g., boys versus girls) is conducted at the 95% confidence level. Reporting includes only findings that are statistically significant at this level. See more here.
4The Star Banks Adventure® game won the Excellence in Financial Literacy Education's (EIFLE) Instructional Game of the Year award in 2017.
All data are as of December 31, 2017, unless otherwise stated.