SICAV
Dynamic Emerging Markets Bond Fund
A benchmark-agnostic, flexible portfolio combining high-conviction ideas across sovereign, corporate and local currency bonds. We seek to balance uncorrelated opportunities in order to deliver a consistent return profile over time.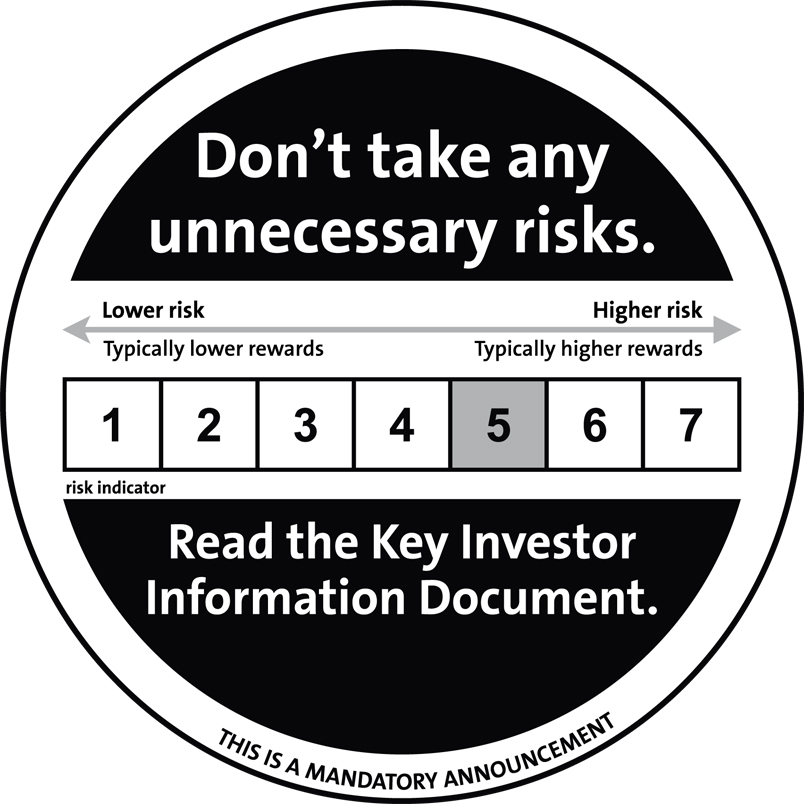 www.afm.nl/ebi
$21.4m
Data as of:

31-Oct-2021
Perf Chg
(Daily)
0.10%

Data as of:

03-Dec-2021
1 YR Return
(Annualised)
3.13%
Data as of:

31-Oct-2021
Since
Inception
4.34%
Data as of:

31-Oct-2021
Average
Coupon
5.72%
Data as of:

31-Oct-2021
Average
Maturity
7.22 yrs
Data as of:

31-Oct-2021
Average
Duration
5.42 yrs
Data as of:

31-Oct-2021
Overview
Strategy
Fund Summary
Our approach seeks to provide a solution to investing in complex and diverse emerging markets by combining high-conviction ideas across sovereign, corporate, and local currency bonds. We pursue emerging market-like returns, with a lower volatility profile, achieved via broader diversification and effective liquidity, downside and volatility management. The portfolio offers exposure across the broad emerging markets universe and, being benchmark-agnostic, it has the latitude to invest across the full EM opportunity set.
Risk & Reward Data


Risk return statistics are not available until 3 years of data is available.
Performance - Net of Fees
Current Year Performance
Excess Return

Excess Return

Excess Return

Excess Return

Excess Return

Largest
Corporate
47.52%

Was (
30-Sep-2021
)
47.75%
Team

Leonard Kwan is a vice president of T. Rowe Price Group, Inc. and T. Rowe Price Hong Kong Limited and a portfolio manager in Hong Kong. He was previously an international trader in Global Trading. Prior to joining the firm in 2014, he was a fixed income trader at UBS AG.
Portfolio Manager since
2020
Years investment experience
22
Indicative Benchmark Data Source: ICE
Past performance is not a reliable indicator of future performance.
Source for performance: T. Rowe Price. Fund performance is calculated using the official NAV with dividends reinvested, if any. The value of an investment and any income from it can go down as well as up. Investors may get back less than the amount invested. It will be affected by changes in the exchange rate between the base currency of the fund and the subscription currency, if different. Sales charges (up to a maximum of 5% for the A Class), taxes and other locally applied costs have not been deducted and if applicable, they will reduce the performance figures.
Daily performance data is based on the latest available NAV.

The Funds are sub-funds of the T. Rowe Price Funds SICAV, a Luxembourg investment company with variable capital which is registered with Commission de Surveillance du Secteur Financier and which qualifies as an undertaking for collective investment in transferable securities ("UCITS"). Full details of the objectives, investment policies and risks are located in the prospectus which is available with the key investor information documents in English and in an official language of the jurisdictions in which the Funds are registered for public sale, together with the articles of incorporation and the annual and semi-annual reports (together "Fund Documents"). Any decision to invest should be made on the basis of the Fund Documents which are available free of charge from the local representative, local information/paying agent or from authorised distributors and via www.troweprice.com.
Please note that the Fund typically has a risk of high volatility.
The specific securities identified and described in this website do not represent all of the securities purchased, sold, or recommended for the sub-fund and no assumptions should be made that the securities identified and discussed were or will be profitable.
A full list of the currently issued Share Classes including Distributing, Hedged, and Accumulating Categories may be obtained, free of charge and upon request, from the registered office of the Company.
1 Please note that the Ongoing Charges figure is inclusive of the Investment Management Fee and is charged per annum.