Valuing Our Veterans: A Q&A With Katie Milazzo
T. Rowe Price believes that a workforce with diverse experiences and backgrounds ultimately yields the best result for our clients. With that in mind, the firm launched VALOR, an associate-led business resource group (BRG) that honors the contributions, strengths, and experiences of veterans and their families.
Trained as an aircraft commander and instructor pilot, Katie Milazzo has been at T. Rowe Price for nearly four years as a senior manager and vice president on the global operations excellence team, and she continues her military service as a Reserve Forces director and executive officer of the Civil Air Patrol, U.S. Air Force. The Ohio native most recently added VALOR chair to a long list of achievements.
Growing up in a military town and with grandfathers who served in the armed forces, Katie saw the U.S. Air Force as an opportunity to get an education, and she has continued to serve the military community in countless ways. We spoke with Katie about how community, service, and comradery have shaped her professional and personal lives.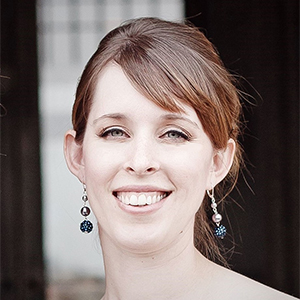 It must have been quite a contrast moving from active duty to a career. What was the transition like for you?
My transition from active duty to the U.S. Air Force Reserves was relatively smooth because I planned and prepared for it. I reached out to people I knew in the corporate and civilian sectors to get advice and mentoring. I also spent a lot of time working on my resume, translating my military experience and skills into language that could be easily understood by companies that I was interested in and companies that were interested in hiring me. At the time, I was looking for work in management consulting, so I could leverage my leadership and program and project management skills. It just so happened that the employer that I was interested in also supported U.S. Department of Defense contracts. My first job after leaving active duty supported the U.S. Army for Booz Allen Hamilton, a global consulting firm.
In addition to the planning and preparation, it also helped that I was going into an environment where I understood the culture, motivations, and mission behind what we were doing. It made my transition smoother. I was going into an environment where I felt comfortable and welcomed.
You've now been working at T. Rowe Price for nearly four years. What attracted you to the firm?
What attracted me most to T. Rowe Price was the culture and values. I don't think it's a coincidence that our company values—putting clients first, integrity, accountability, pursuing excellence—resonated with me because they are so similar to the values of the armed forces. The U.S. Air Force's values are integrity first, service before self, and excellence in all that we do.
That alignment between my personal and professional values played an important role in my decision to join the firm. I knew coming into T. Rowe Price that this was an environment I wanted to be working in. When a colleague said there was an opportunity opening with the firm, it was a no-brainer.
How and why did you get involved in VALOR?
When I joined the firm and started navigating our HR systems to figure out my reserve requirements and work/life balance, I wondered if there were more people like me looking for support,advocacy, and comraderie. There were. It didn't take long to find that community of people. I joined T. Rowe Price right around the time that the grassroots movement to launch VALOR was picking up steam. It was on the cusp of being sanctioned as the newest BRG for the firm, so the timing was perfect. I'm passionate about the military community and spend a lot of time outside my role at the firm supporting and advocating for it. With that in mind, I raised my hand to say I wanted to be involved, learn more about VALOR, and be a part of building it into a thriving BRG.