IRAs: Individual Retirement Accounts
Take advantage of the 2021 IRA contribution limits: up to $6,000, or $7,000 if age 50 or older.
Find the IRA That May Be Right for You
Invest with a firm that has a history of long-term performance. Over 95% of our Retirement Funds with a 10-year track record beat their 10-year Lipper average as of 9/30/21.+
1Generally, as long as you've held the account at least 5 years and you're age 59½ or older.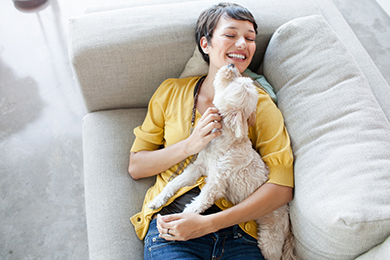 Looking for a quick way to get started?
Consider a ReadyChoice IRA.
Simplify your approach to pursuing your retirement goals with a ReadyChoice IRA, which pairs a Roth or Traditional IRA with a T. Rowe Price Retirement Fund.
Our expertise and collective experience allow us to thoughtfully focus on consistent, competitive performance for you.
We offer a wide range of low-cost, no-load investments. Keep in mind that an IRA may be subject to an annual fee, and a fee may be assessed if the IRA is closed.
We know you're concerned about fees. That's why we offer low-cost, actively managed mutual funds with no loads, commissions, or sales charges.
Annual Account Service Fee*
$20/T. Rowe Price account below $10,000
$20 if the account is closed
* The annual account service fee will be waived if you subscribe to electronic delivery of statements, confirmations, and prospectuses and shareholder reports.
** A closeout fee is deducted from each IRA mutual fund account that is fully redeemed or transferred out of T. Rowe Price.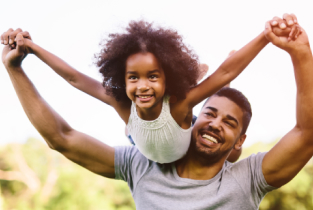 Put your IRA contributions on autopilot.
Schedule regular, recurring transfers from your bank account to your T. Rowe Price IRA with Automatic Buy. Start with as little as $100 a month.
The principal value of the Retirement Funds is not guaranteed at any time, including at or after the target date, which is the approximate year an investor plans to retire (assumed to be age 65) and likely stop making new investments in the fund. If an investor plans to retire significantly earlier or later than age 65, the funds may not be an appropriate investment even if the investor is retiring on or near the target date. The funds' allocations among a broad range of underlying T. Rowe Price stock and bond funds will change over time. The funds emphasize potential capital appreciation during the early phases of retirement asset accumulation, balance the need for appreciation with the need for income as retirement approaches, and focus on supporting an income stream over a long-term postretirement withdrawal horizon. The funds are not designed for a lump-sum redemption at the target date and do not guarantee a particular level of income. The funds maintain a substantial allocation to equities both prior to and after the target date, which can result in greater volatility over shorter time horizons.
*36 of our 40 Retirement Funds (Investor, Advisor, and R Class) had a 10-year track record as of 9/30/21 (includes all share classes). 36 of these 36 funds beat their Lipper average for the 10-year period. 40 of 40, 40 of 40, and 39 of 39 of the Retirement Funds outperformed their Lipper average for the 1-, 3-, and 5-year periods ended 9/30/21, respectively. Calculations are based on cumulative total return. Not all funds outperformed for all periods. (Source for data: Lipper Inc.)
All investments involve risk, including possible loss of principal.