Take advantage of the 2021 IRA contribution limits: up to $6,000, or $7,000 if age 50 or older.
If you think your tax rate will be lower when you retire, a Traditional IRA may be right for you. Generally, you'll pay no taxes until you withdraw your money, typically in retirement. Plus, depending on your income, you may be able to take advantage of immediate tax benefits today.
Benefits of a Traditional IRA.
Tax Advantages While You Save
All or part of your contributions may be tax-deductible, which may reduce your taxable income each year that you make a contribution.
Your contributions may accumulate earnings and grow tax-deferred until you begin taking withdrawals, typically in retirement, and by then, you could be in a lower tax bracket.
There are no income limit restrictions on eligibility to contribute. But you must have taxable compensation, and there could be a limit on tax deductions if you are also contributing to a 401(k).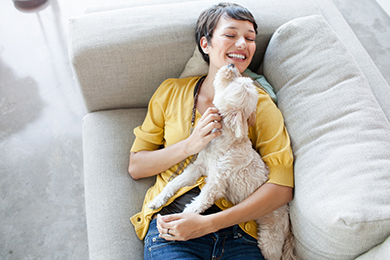 Looking for a quick way to get started?
Consider a ReadyChoice IRA.
Simplify your approach to pursuing your retirement goals with a ReadyChoice IRA, which pairs a Roth or Traditional IRA with a T. Rowe Price Retirement Fund.
Why a T. Rowe Price Traditional IRA?
You need to maximize your return potential, so we work to keep our fees competitive. That's why our solutions include no-load mutual funds with low expense ratios. Keep in mind that an IRA may be subject to an annual fee, and a fee may be assessed when an IRA is closed.
Convenient and Flexible Fund Choices
You can choose from target date funds with strategic asset allocation and diversification, or select from more than 100 mutual funds to suit your investing needs.
We Believe in Strategic Investing
Our highly tenured global investment professionals are continuously assessing potential risk while identifying opportunities to maximize growth potential over the long term.
Many of Our Funds Earn Morningstar's Highest Ratings
Over 65 of our funds have earned 4- or 5-star Overall Morningstar Ratings as of 12/31/21.*
Want to move existing savings into a T. Rowe Price Traditional IRA?
Rolling Over a Traditional 401(k)?1
A Traditional IRA can potentially provide you with greater flexibility, lower or fewer fees, and a wider range of investment options compared with your former workplace retirement plan.
Transferring a Traditional IRA?
You can transfer a Traditional IRA from another financial institution directly into a T. Rowe Price Traditional IRA—in one tax-free step.
*Morningstar gives its best ratings of 5 or 4 stars to the top 32.5% of all funds (of the 32.5%, 10% get 5 stars and 22.5% get 4 stars) based on their risk-adjusted returns. The Overall Morningstar Rating™ is derived from a weighted average of the performance figures associated with a fund's 3-, 5-, and 10-year (if applicable) Morningstar Rating™ metrics. As of 12/31/21, 67 of 152 of our Investor Class funds received an overall rating of 5 or 4 stars.
The Morningstar Rating™ for funds, or "star rating," is calculated for funds with at least a three-year history. Exchange-traded funds and open-ended mutual funds are considered a single population for comparative purposes. It is calculated based on a Morningstar Risk-Adjusted Return measure that accounts for variation in a managed product's monthly excess performance, placing more emphasis on downward variations and rewarding consistent performance. The top 10% of products in each product category receive 5 stars, the next 22.5% receive 4 stars, the next 35% receive 3 stars, the next 22.5% receive 2 stars, and the bottom 10% receive 1 star.
Source for Morningstar data: © 2021 Morningstar, Inc. All Rights Reserved. The information contained herein: (1) is proprietary to Morningstar and/or its content providers; (2) may not be copied or distributed; and (3) is not warranted to be accurate, complete, or timely. Neither Morningstar nor its content providers are responsible for any damages or losses arising from any use of this information. Past performance is no guarantee of future results.
1Consider all available options, which include remaining with your current retirement plan, rolling over into a new employer's plan or IRA, or cashing out the account value. When deciding between an employer-sponsored plan and IRA, there may be important differences to consider—such as range of investment options, fees and expenses, availability of services, and distribution rules (including differences in applicable taxes and penalties). Depending on your plan's investment options, in some cases, the investment management fees associated with your plan's investment options may be lower than similar investment options offered outside the plan.