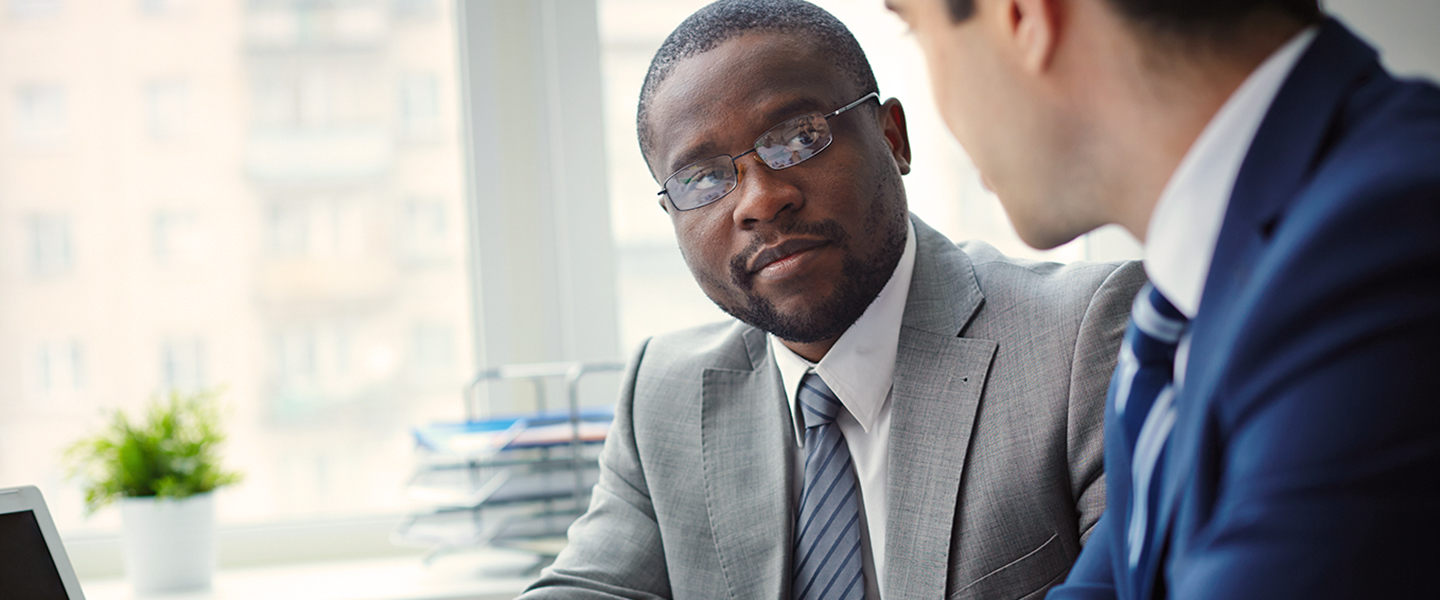 US Intermediaries: Building and managing relationships to deliver T. Rowe Price solutions to our clients
What We Do
USI is relentlessly focused on providing value to our clients' investment strategies and overall businesses. We seek to achieve this by delivering across the three key areas of our value proposition:
Sound Judgement. Staying focused on achieving strong partnerships and driving value over the long-term – not chasing short term trends.
 
Actionable Insights. Bringing clients the commercial insights they need to help grow their investment portfolios and their businesses.
 
Consistent Performance. Through Strategic Investing, we look to provide durable investment results through our time-tested research and portfolio management approach.
Delivering our value proposition empowers our Intermediary clients to work better and smarter with their clients (end investors) so they can work to improve financial quality of life and retirement outcomes. Ultimately this leads to opportunities for USI to drive business and revenue for T Rowe Price.
 
How We Do It
USI is organized across five groups which ensures we efficiently and effectively engage with our clients and internal business partners:
Retirement: Looking after Intermediary clients who build their businesses advising on Defined Contribution plans and Variable Annuities. Clients include Advisors, Insurance/Annuity Providers, and Recordkeeping partners. Roles include Regional Sales Consultants, and National Account Managers.
 
Wealth Management: Caring for Intermediary clients who build their businesses through financial planning and building investment portfolios. Clients include home offices and advisors across Institutional and Private Wealth Consultants, Broker-Dealers, RIAs, Banks, and Platform Services. Roles include Regional Investment Consultants, Regional Sales Managers, Institutional and Private Wealth Consultants, and National Account Managers.
 
Integrated Sales: Cutting across both wealth and retirement, Integrated Sales drives commercial outcomes through internal partnerships, and (primarily) virtual client engagements. Roles include Regional Sales Specialists, Client Engagement Managers, Intermediary Sales Consultants, and Intermediary Sales Associates.
 
Product and Marketing: Building and Delivering marketing content/initiatives and value add offers to drive engagement with T Rowe Price amongst our Intermediary clients. Roles include Channel Marketing, Product Marketing, Digital Marketing, Paid Promo, Events, Portfolio Construction Services, and Value-Add
Advisor education.
 
Business Management: Developing and Implementing business infrastructure and strategy for USI. Roles include General Management, Lead Managers, Communications, and Administrative Assistants.

Invested in Your Success
Our new hire program is designed to fit each person's experience and skill set. We have a robust onboarding program that goes beyond a general new hire orientation. We provide product and role-specific training tailored to your skillset and experience level.
We also take a different approach to sales, one that honors the intentions of our founder Thomas Rowe Price Jr.  Mr. Price did not embrace high-pressure sales tactics. Rather, he believed if a firm was offering exceptional service to clients, there was no need for a high-pressure sales approach.
U.S. Intermediaries is a great place grow your career while making a difference. Our associates bring a diverse background of expertise to T. Rowe Price based on their prior work experience.

Interested in joining us?

Are you:
A relationship-builder?
 
A problem-solver?
 
Intellectually curious?
 
Persistent and resilient?