General Investing Accounts
Put your idle cash to work for you.
If you have money just sitting in a low-yielding bank account, it may not be doing much to help you reach your financial goals. A general investing account can help get your savings working harder for you—while still offering the flexibility to access your money when you need it.
Whether you're choosing to invest in our low-cost mutual funds or using a Brokerage account to invest in outside funds, manage all your investments at one trusted provider.
Choose T. Rowe Price funds developed with your goals in mind and backed by our strategic investing approach.
Trade individual securities, including stocks and exchange-traded funds, and invest in mutual funds other than ours. Transactional and account maintenance costs associated with a Brokerage account may apply.
One owner.
Minimum investment: $2,500

Two or more owners.
Minimum investment: $2,500

Opened in the name of an already established trust. Can be a valuable estate planning tool or a convenient vehicle to make a financial gift to a child.
Minimum investment: $2,500

Add beneficiaries to an existing general investing account held with us so that, upon death, assets go where you want them to go.

Unlike bank products, investment products are not FDIC-insured, not bank guaranteed, and may lose value.
Enjoy flexibility with low fees and no penalties to access your money.
Diversify with a wide selection of funds that have delivered strong, competitive performance at a low cost.
Benefit from our strategic investing approach, which seeks to maximize value for our clients over longer time horizons.
Save for retirement beyond your 401(k) plan or IRA, with no contribution limits or mandatory withdrawals.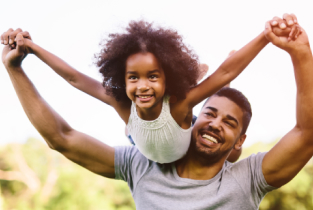 Put your IRA contributions on autopilot.
Schedule regular, recurring transfers from your bank account to your T. Rowe Price IRA with Automatic Buy*. Start with as little as $100 a month.
*Available for retirement, general investing, and Brokerage sweep accounts only.
We know you're concerned about fees. That's why we offer low-cost account options and mutual funds with no loads, commissions, or sales charges.
Additional fees may apply to Brokerage accounts. For more detailed information regarding fees, view the Fees and Minimums section of our Help Center.

Mutual Fund Annual Account Service Fee1
$20 per T. Rowe Price account below $10,000
Brokerage Annual Account Maintenance Fee2
$30 per Brokerage and Brokerage Advantage account
Over 75% of our mutual funds with a 10-year track record have outperformed their 10-year Lipper average as of 6/30/21.3
Past performance is no guarantee of future results.
1The annual mutual fund account service fee will be waived if you subscribe to electronic delivery of statements, confirmations, and prospectuses and shareholder reports. T. Rowe Price may also deduct a $20 Mutual Fund Account Closeout Fee from each IRA or ESA mutual fund account that is fully redeemed, transferred to a non-IRA or ESA, or transferred out of T. Rowe Price

2The annual Brokerage account maintenance fee will be waived if you meet certain criteria. See the Brokerage Commission and Fee Schedule for details.
3166 of our 377 mutual funds had a 10-year track record as of 6/30/21. (Includes all share classes and excludes funds used in insurance products.) 126 of these 166 funds (76%) beat their Lipper average for the 10-year period. 229 of 365 (63%), 257 of 356 (72%), and 212 of 304 (70%) of T. Rowe Price funds outperformed their Lipper average for the 1-, 3-, and 5-year periods ended 6/30/21, respectively. Calculations based on cumulative total return. Not all funds outperformed for all periods. (Source for data: Lipper Inc.)