EXPLORING INNOVATION IN PAPER
Will e-commerce brands spur innovation in cardboard boxes?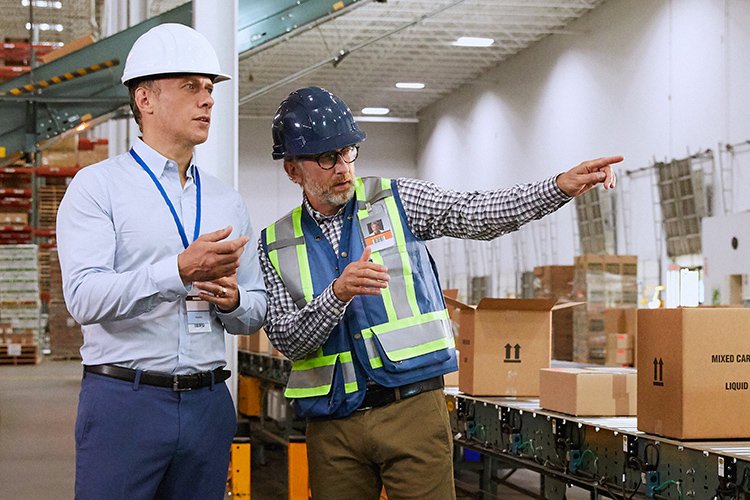 When Jon Hussey looks at a cardboard box, he sees more than a container. The T. Rowe Price investment professional sees potential for a better design, a more attractive shape, or an appealing texture that could help a company differentiate its brand—and suggest new growth opportunity for investors.
Delivery box demand rides the e-commerce juggernaut.
The demand for cardboard boxes has been rising as consumers increasingly order everything, from smartphones to refrigerators, online.
"E-commerce is providing a big tailwind to box demand in the U.S. right now," observes Jon, who covers the paper and forest products industry. "And I want to know how and why."
To get answers, Jon not only looks for investment ideas in the data, he also gets out of the office to validate ideas through conversations and factory visits. Even counting cars in a parking lot offers a meaningful indicator of a company's health.
Innovation in corrugated boxes on the horizon.
"The e-commerce trend creates interesting opportunities like the possibility of making boxes more specialized over time, which isn't really happening in the U.S.," says Jon. "I can see going from a plain box to where companies compete on how delivery boxes look, similar to how retail packages compete for attention in stores. That's a development I'm keeping an eye on as I consider the growth potential of this industry."
"The e-commerce trend creates interesting opportunities, like the possibility of making boxes more innovative."
Looking at the numbers, Jon observes that it makes sense for the box industry to be expanding and that the economics for box companies is very good at the moment.
"We're in the early stages, with
e-commerce making up about 10% to 15% of retail demand in the U.S.
So that's driving up a portion of box industry demand, resulting in overall U.S. box growth of about 1% to 2%."
Jon says this new source of demand changes the outlook for corrugated box manufacturers as well as impacts the cyclical nature of the business and how companies manage supply.
And it suggests future investment potential.
E-commerce makes up about 10% to 15% of retail demand in the U.S.
"With these numbers, you can see something big is coming. We're staying ahead of the pulse to see who's prepared for this."
Of course, numbers don't tell the whole story.
Field research often yields deeper insights.
Meeting with management and visiting factories is integral to Jon's process. He tours plants to understand operations and talks with C-level managers as well as junior executives to gain an intimate understanding of a company's culture.
"You often pick up on things when you go out in the field that you just can't get in the office."
"I like to get my hands dirty," says Jon. "You often pick up on things when you go out in the field that you just can't get in the office. A lot of what I look for and learn on site balances against the ideas the data suggest."
Qualitative insights from field visits can prompt a reevaluation of the numbers. In this case, it tempers his near-term expectations concerning corrugated box growth.
Not long ago, Jon met with a few independent box companies that are unaffiliated with the larger, integrated containerboard companies.
"I discovered a lot of nuances that are often hard to take into account because they're difficult to quantify. For example, I learned some of the actual decision makers in the corrugated box businesses weren't sure whether their families were going to continue in the business and so were only interested in maintaining the status quo.
"Others said there were geographic or other barriers that weren't apparent when I was doing research in my office. The numbers told a different story."
This encounter shed light on a perplexing question about expansion.
"When I put it all together, it made sense why the box producers weren't expanding now. I think about all the little reasons why and try to figure out what it might take on the quantitative side to overcome some of those qualitative hurdles."
Positioned for change and opportunities.
With e-commerce continuing to drive demand for delivery boxes, Jon is keeping watch on the industry and key companies to stay ahead of change for investors. This helps position him and his colleagues to spot a paradigm shift as more consumers transition to online shopping and brand competition heats up in home delivery.
"In a few years, we could see more customized boxes. And that could have implications for the industry—while creating opportunity for investors."
INVESTMENT PROFESSIONAL, U.S. EQUITY DIVISION
"I love how investing combines analytical skill with abstract thinking, and while most of the market focuses on the short term, I can add value for clients by building a vision of how an industry will evolve over the long term."
HOME BASE
Baltimore, Maryland
COVERAGE
Paper and forest products
EDUCATION
M.B.A., University of Chicago Booth School of Business
INTERESTING FACT
Earned a bachelor of music in jazz studies
YOU MAY ALSO BE INTERESTED IN
Let us help you get started.
Speak to an investment specialist about solutions that might be right for you. Or choose from a broad range of funds with 4- or 5-star Overall Morningstar Ratings.