A strong performer that combines growth and income potential.
The Dividend Growth Fund seeks high-quality companies with growth potential and dividend income to help you weather all markets. We look for stocks with sustainable, above-average growth in earnings and dividends to enhance total return potential and limit downside risk.
Invest in the Dividend Growth Fund to benefit from:
Capital appreciation potential.
Established companies whose dividends have grown steadily over time tend to be well positioned in their markets, which makes them good candidates for long-term capital growth.

Higher income potential over time.
Dividends can help maintain your purchasing power and, when reinvested, can preserve the value of your account further over the long term.

Low cost.
This fund's low cost relative to peers1 creates additional value for your investments.

Deep experience.
Thomas Huber has been successfully managing the Dividend Growth Fund for over 20 years. He and his team apply a rigorous research approach to identify companies likely to increase dividends over time and contribute to long-term appreciation for our clients.
Morningstar RatingsTM are based on risk-adjusted returns. Click on "Overall Morningstar Rating" for the fund's 3-, 5-, and 10-year (if applicable) Morningstar RatingsTM.
We dig deeper to uncover more opportunities for you.
Our strategic investing approach takes us beyond the numbers to get the answers needed for your investments.

Our investment professionals analyze the markets, and the companies within them, to identify those likely to increase dividends over time.

We seek returns that go beyond the limitations of simply following an index.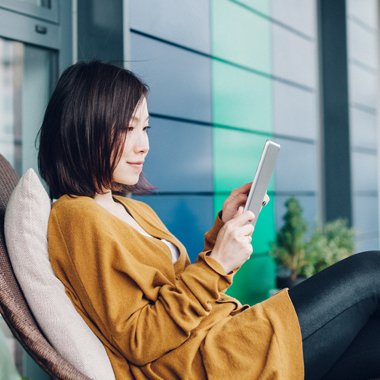 Put our strategic investing approach to work for you.
Speak with our investment specialists today to learn more about the Blue Chip Growth Fund and how it can be used to diversify an investment portfolio.
Or start investing today.
Past performance cannot guarantee future results.
The fund's emphasis on dividend-paying companies could result in significant investments in large-capitalization stocks. At times, large-cap stocks may lag shares of smaller, faster-growing companies. Also, a company may reduce or eliminate its dividend. The fund's efforts to buy stocks that appear temporarily out of favor carry the risk that a stock or group of stocks may remain out of favor for a long time and may continue to decline. Diversification cannot assure a profit or protect against loss in down markets.
*Morningstar rated the Dividend Growth 5-, 4-, 5-, and 5-stars among 1,268, 1,268, 1,169, and 867 Large Blend funds for the overall rating and the 3, 5, and 10 year periods (as applicable) ending 4/30/2023, respectively.
The Morningstar RatingTM for funds, or "star rating," is calculated for funds with at least a three-year history. Exchange-traded funds and open-ended mutual funds are considered a single population for comparative purposes. It is calculated based on a Morningstar Risk-Adjusted Return measure that accounts for variation in a managed product's monthly excess performance, placing more emphasis on downward variations and rewarding consistent performance. The top 10% of products in each product category receive 5 stars, the next 22.5% receive 4 stars, the next 35% receive 3 stars, the next 22.5% receive 2 stars, and the bottom 10% receive 1 star.
Source for Morningstar data: ©2023 Morningstar, Inc. All Rights Reserved. The information contained herein: (1) is proprietary to Morningstar and/or its content providers; (2) may not be copied or distributed; and (3) is not warranted to be accurate, complete, or timely. Neither Morningstar nor its content providers are responsible for any damages or losses arising from any use of this information. Past performance is no guarantee of future results.
1Source: Lipper Inc. The fund's expense ratio was 45.13% lower than the Lipper Large-Cap Core Funds Average (0.62% for the fund versus 1.13% for the category average). The fund's expenses are as of its fiscal year ended 12/31/2022, as shown in the prospectus dated 5/1/2022. Lipper expenses are based on fiscal year-end data available as of 3/31/2023.
202303-2814963