SICAV
Dynamic Global Investment Grade Bond Fund
Seeks to generate positive returns from global investment-grade fixed income with a focus on downside risk and diversification from equity markets.
ISIN LU1614212600 Bloomberg TRPDGQU:LX
No document available
Information Ratio
(3 Years)
Tracking Error
(3 Years)
Inception Date 03-Aug-2017
Performance figures calculated in USD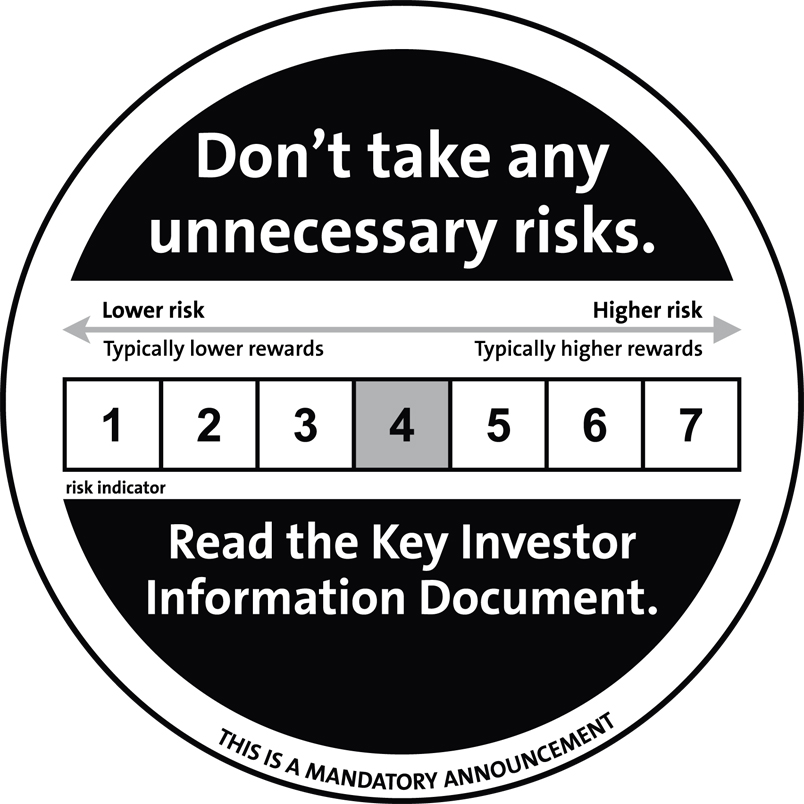 www.afm.nl/ebi
Strategy
Investment Objective
To generate income while offering some protection against rising interest rates and a low correlation with equity markets.
Investment Approach
The investment manager's approach is based on proprietary fundamental research and relative value analysis.
The investment manager seeks to add value primarily through duration management, currency selection, sector allocation and security selection.
The investment process places a strong emphasis on downside protection, utilizing robust risk management practices and portfolio diversification to manage the overall risk profile.
Environmental, social and governance ("ESG") factors with particular focus on those considered most likely to have a material impact on the performance of the holdings or potential holdings in the funds' portfolio are assessed. These ESG factors, which are incorporated into the investment process alongside financials, valuation, macro-economics and other factors, are components of the investment decision. Consequently, ESG factors are not the sole driver of an investment decision but are instead one of several important inputs considered during investment analysis.
Portfolio Construction
The fund invests mainly in a portfolio of bonds of all types from issuers around the world, including emerging markets.
Specifically, the fund invests at least two-thirds of total assets in debt securities issued by governments, government agencies, companies and banks. Portfolio debt securities can include fixed and floating rate bonds, convertible bonds, warrants and other transferable debt securities of any type, with a rating of investment grade by major rating agencies or if unrated of equivalent quality. The fund may invest more than 20% of assets in asset-backed securities (ABS) and mortgage backed securities (MBS).
The fund does not invest more than 10% of assets in equities and equity-related securities, 25% of assets in convertible bonds, and one third of assets in money market securities, with total investment in these categories limited to one-third of assets. However, for temporary defensive purposes, investments in money market securities may exceed one-third of assets.
The fund may use derivatives for hedging, efficient portfolio management and to seek gains. The fund may also use derivatives to create synthetic short positions in currencies, debt securities, credit indices and equities.
Performance (Class Q)
Annualised Performance
1 YR
3 YR
Annualised
5 YR
Annualised
Since Inception
Annualised
Since Manager Inception
Annualised
Fund %
1.49%
2.80%
N/A
2.21%
2.21%
Indicative Benchmark %
0.19%
1.33%
N/A
1.48%
1.48%
Excess Return %
1.30%
1.47%
N/A
0.73%
0.73%
1 YR
3 YR
Annualised
5 YR
Annualised
Since Inception
Annualised
Fund %
4.14%
3.07%
N/A
2.61%
Indicative Benchmark %
0.21%
1.46%
N/A
1.54%
Excess Return %
3.93%
1.61%
N/A
1.07%
Recent Performance
| | Month to DateData as of 24-Sep-2021 | Quarter to DateData as of 24-Sep-2021 | Year to DateData as of 24-Sep-2021 | 1 MonthData as of 31-Aug-2021 | 3 MonthsData as of 31-Aug-2021 |
| --- | --- | --- | --- | --- | --- |
| Fund % | 0.37% | -0.81% | 0.00% | -0.36% | -2.50% |
| Indicative Benchmark % | 0.01% | 0.03% | 0.12% | 0.01% | 0.03% |
| Excess Return % | 0.36% | -0.84% | -0.12% | -0.37% | -2.53% |
Past performance is not a reliable indicator of future performance. Source for fund performance: T. Rowe Price. Fund performance is calculated using the official NAV with dividends reinvested, if any. The value of an investment and any income from it can go down as well as up. Investors may get back less than the amount invested. It will be affected by changes in the exchange rate between the base currency of the fund and the subscription currency, if different. Sales charges (up to a maximum of 5% for the A Class), taxes and other locally applied costs have not been deducted and if applicable, they will reduce the performance figures.
Where the base currency of the fund differs from the share class currency, exchange rate movements may affect returns.
Holdings
Issuers
Top 10 Issuers 65.63% Was (31-Jul-2021) 72.24%
Holdings
Largest Holding
U.S. Treasury Notes
12.54%
Was (31-Mar-2021)
12.44%
Top 10 Holdings 56.78%
Sectors
Largest Sector Government 75.51% Was (31-Jul-2021) 82.04%
Countries
Largest Country United States 30.16% Was (31-Jul-2021) 36.79%
Team (As of 10-Sep-2021)

Arif Husain is the head of the International Fixed Income Division. He is a co-portfolio manager for the International Bond and Institutional International Bond Strategies and the lead portfolio manager for the Global Aggregate Bond Strategy. Arif also is a vice president of T. Rowe Price Group, Inc., and T. Rowe Price International Ltd.
Arif's investment experience began in 1995, and he has been with T. Rowe Price since 2013. Prior to this, Arif was employed by AllianceBernstein in the area of European Fixed Income and Euro Portfolio Management. He also was a member of the global fixed income and absolute return portfolio management teams. Arif also was employed by Greenwich NatWest as an assistant director of European Derivatives Trading and by the Bank of America National Trust and Savings Association.
Arif earned a B.Sc. (honors) in banking and international finance from City University London, Cass Business School. He also has earned the Chartered Financial Analyst® designation.
CFA® and Chartered Financial Analyst® are registered trademarks owned by CFA Institute.
Fund manager
since

2017

Years at
T. Rowe Price

8

Years investment
experience

25
Fee Schedule
| Share Class | Minimum Initial Investment and Holding Amount (USD) | Minimum Subsequent Investment (USD) | Minimum Redemption Amount (USD) | Sales Charge (up to) | Investment Management Fee (up to) | Ongoing Charges |
| --- | --- | --- | --- | --- | --- | --- |
| Class A | $1,000 | $100 | $100 | 5.00% | 85 basis points | 1.02% |
| Class I | $2,500,000 | $100,000 | $0 | 0.00% | 43 basis points | 0.53% |
| Class Q | $1,000 | $100 | $100 | 0.00% | 43 basis points | 0.60% |
Please note that the Ongoing Charges figure is inclusive of the Investment Management Fee and is charged per annum.