SICAV
Responsible US Investment Grade Corporate Bond Fund
A diversified portfolio of around 75 to 175 investment-grade corporate bond holdings that are denominated in US dollars. We would expect security selection to account for a large proportion of value added. The fund seeks to deliver positive performance across different market environments.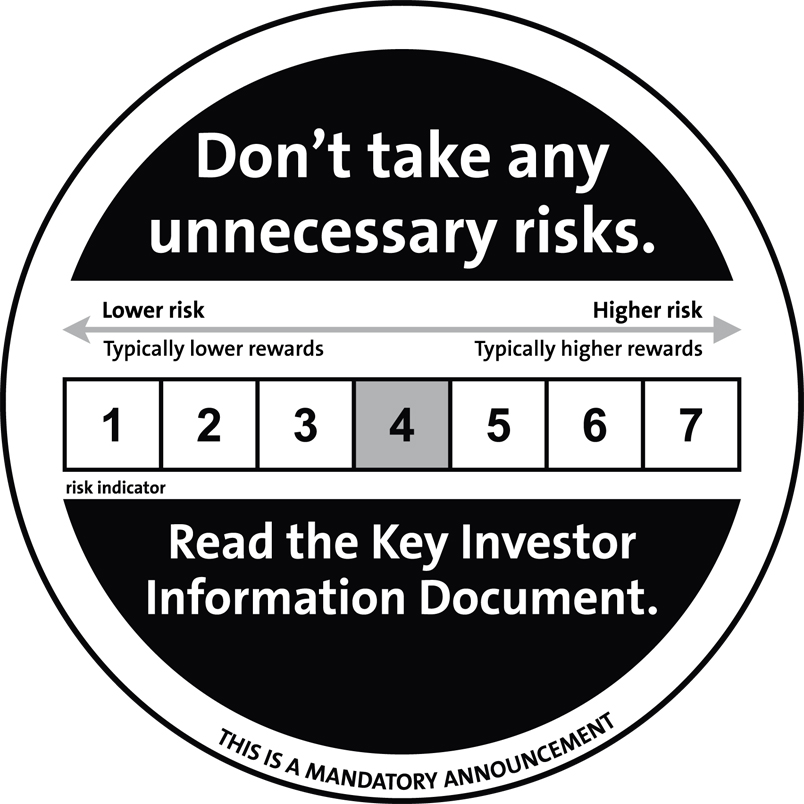 www.afm.nl/ebi
$15.0m
Data as of:

31-Oct-2021
Perf Chg
(Daily)
0.00%

Data as of:

03-Dec-2021
1 YR Return
(Annualised)
2.85%
Data as of:

31-Oct-2021
Since
Inception
5.93%
Data as of:

31-Oct-2021
Average
Coupon
3.71%
Data as of:

31-Oct-2021
Average
Maturity
11.57yrs
Data as of:

31-Oct-2021
Average
Duration
8.11 yrs
Data as of:

31-Oct-2021
Overview
Strategy
Fund Summary
Our experience in managing corporate bond investments suggests that identifying market inefficiencies requires fundamental research with an emphasis on issuer capital allocation policies. We believe that balancing high conviction investment ideas with a sensitivity to client risk targets leads to improved risk-adjusted performance.
Risk & Reward Data
Historical Tracking Error
1.98%
Performance - Net of Fees
Current Year Performance
Excess Return

Excess Return

Excess Return

Excess Return

Excess Return

Largest
Banking
32.09%

Was (
30-Sep-2021
)
28.39%
* The index shown is not a formal benchmark. It is shown only for comparison purposes.
Team

Steve Boothe is a portfolio manager in the Fixed Income Division at T. Rowe Price. Mr. Boothe has lead portfolio management responsibilities for the Global Investment Grade and U.S. Investment Grade Corporate Bond Strategies.
Portfolio Manager since
2018
Years at T. Rowe Price
20
Years investment experience
22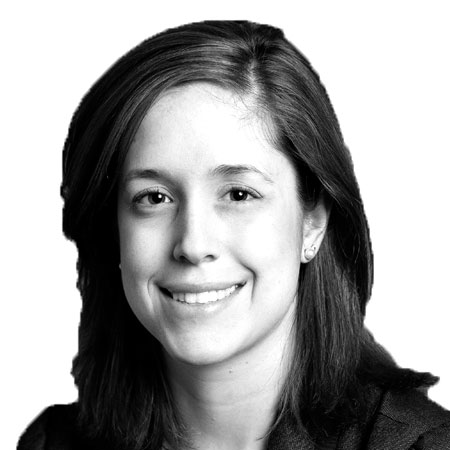 Lauren Wagandt is a portfolio manager in the Fixed Income division. She is an executive vice president and cochair of the Investment Advisory Committee of the Corporate Income Fund and has portfolio management responsibilities.
Portfolio Manager since
2018
Years at T. Rowe Price
10
Years investment experience
13

Matt Lawton is a sector portfolio manager in the Fixed Income Division. He supports the US Investment Grade Corporate Bond Strategy. Matt is a vice president and member of the Investment Advisory Committees for the Corporate Income, New Income, and Ultra Short-Term Bond Funds, and he is a vice president of the Short-Term Bond Fund. He also is a member of the Fixed Income ESG Steering and Advisory and the ESG Committees.
Portfolio Manager since
2021
Years at T. Rowe Price
10
Years investment experience
13

Stephen Marsh is a portfolio specialist in the Fixed Income Division, based in London.
Years investment experience
18
Indicative Benchmark Data Source: Bloomberg Index Services Limited.
Past performance is not a reliable indicator of future performance.
Source for performance: T. Rowe Price. Fund performance is calculated using the official NAV with dividends reinvested, if any. The value of an investment and any income from it can go down as well as up. Investors may get back less than the amount invested. It will be affected by changes in the exchange rate between the base currency of the fund and the subscription currency, if different. Sales charges (up to a maximum of 5% for the A Class), taxes and other locally applied costs have not been deducted and if applicable, they will reduce the performance figures.
The Funds are sub-funds of the T. Rowe Price Funds SICAV, a Luxembourg investment company with variable capital which is registered with Commission de Surveillance du Secteur Financier and which qualifies as an undertaking for collective investment in transferable securities ("UCITS"). Full details of the objectives, investment policies and risks are located in the prospectus which is available with the key investor information documents in English and in an official language of the jurisdictions in which the Funds are registered for public sale, together with the articles of incorporation and the annual and semi-annual reports (together "Fund Documents"). Any decision to invest should be made on the basis of the Fund Documents which are available free of charge from the local representative, local information/paying agent or from authorised distributors and via www.troweprice.com.
Daily performance data is based on the latest available NAV.

Please note that the Fund typically has a risk of high volatility.
The specific securities identified and described in this website do not represent all of the securities purchased, sold, or recommended for the sub-fund and no assumptions should be made that the securities identified and discussed were or will be profitable.
A full list of the currently issued Share Classes including Distributing, Hedged, and Accumulating Categories may be obtained, free of charge and upon request, from the registered office of the Company.
1 Please note that the Ongoing Charges figure is inclusive of the Investment Management Fee and is charged per annum.