SICAV
US Blue Chip Equity Fund
A broadly diversified portfolio of typically 100-140 stocks of large and medium sized US 'blue chip' companies. We seek to identify "all-season" growth stocks that offer the potential to deliver sustainable returns through differing market cycles.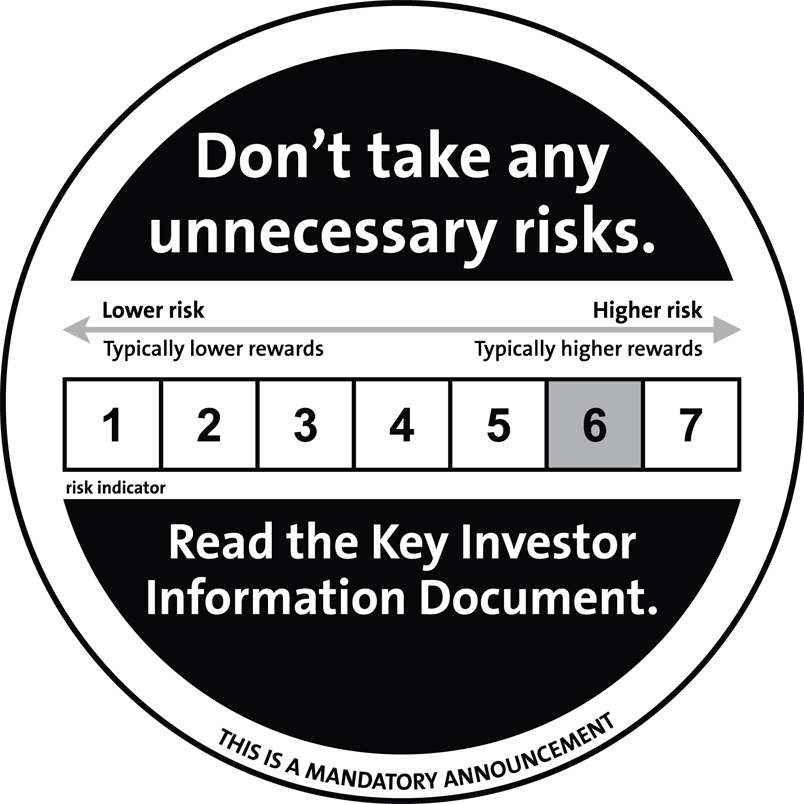 www.afm.nl/ebi
$1.3b
Data as of:

31-Oct-2021
Perf Change
(Daily)
-1.26%

Data as of:

03-Dec-2021
1YR Return
(Annualised)
32.68%
Data as of:

31-Oct-2021
3YR Return
(Annualised)
24.98%
Data as of:

31-Oct-2021
Overview
Strategy
Fund Summary
Through fundamental analysis, we search for companies that can deliver strong growth in earnings and free cash flow on a durable basis. We want to invest in high-quality companies with leading market positions in fertile growth fields. We are attentive to valuations and aim to avoid overpaying for growth, while broadly diversifying the portfolio.
Risk & Reward Data
Historical Tracking Error
7.76%
Performance - Net of Fees
Current Year Performance
Excess Return

Excess Return

Excess Return

Excess Return

Excess Return

Largest
Information Technology
40.82%

Was (
30-Sep-2021
)
40.48%
* The index shown is not a formal benchmark. It is shown only for comparison purposes.
Team

Paul Greene is associate portfolio manager of the US Large-Cap Core Growth Equity Strategy in the U.S. Equity Division.
Portfolio Manager since
2021
Years at T. Rowe Price
15
Years investment experience
15
Julian Cook is a portfolio specialist in the Equity Division covering the US Large-Cap Growth and Blue Chip Growth Equity Strategies.
Years investment experience
27
Indicative Benchmark Data Source: Standard & Poor's. Copyright © 2018, S&P Global Market Intelligence (and its affiliates, as applicable). Reproduction of S&P 500 Index in any form is prohibited except with the prior written permission of S&P Global Market Intelligence ("S&P"). None of S&P, its affiliates or their suppliers guarantee the accuracy, adequacy, completeness or availability of any information and is not responsible for any errors or omissions, regardless of the cause or for the results obtained from the use of such information. In no event shall S&P, its affiliates or any of their suppliers be liable for any damages, costs, expenses, legal fees, or losses (including lost income or lost profit and opportunity costs) in connection with any use of S&P information.
Past performance is not a reliable indicator of future performance.
Source for performance: T. Rowe Price. Fund performance is calculated using the official NAV with dividends reinvested, if any. The value of an investment and any income from it can go down as well as up. Investors may get back less than the amount invested. It will be affected by changes in the exchange rate between the base currency of the fund and the subscription currency, if different. Sales charges (up to a maximum of 5% for the A Class), taxes and other locally applied costs have not been deducted and if applicable, they will reduce the performance figures.
Daily performance data is based on the latest available NAV.

The Funds are sub-funds of the T. Rowe Price Funds SICAV, a Luxembourg investment company with variable capital which is registered with Commission de Surveillance du Secteur Financier and which qualifies as an undertaking for collective investment in transferable securities ("UCITS"). Full details of the objectives, investment policies and risks are located in the prospectus which is available with the key investor information documents in English and in an official language of the jurisdictions in which the Funds are registered for public sale, together with the articles of incorporation and the annual and semi-annual reports (together "Fund Documents"). Any decision to invest should be made on the basis of the Fund Documents which are available free of charge from the local representative, local information/paying agent or from authorised distributors and via www.troweprice.com.
Please note that the Fund typically has a risk of high volatility.
Hedged share classes (denoted by 'h') utilise investment techniques to mitigate currency risk between the underlying investment currency(ies) of the fund and the currency of the hedged share class. The costs of doing so will be borne by the share class and there is no guarantee that such hedging will be effective.
The specific securities identified and described in this website do not represent all of the securities purchased, sold, or recommended for the sub-fund and no assumptions should be made that the securities identified and discussed were or will be profitable.
Attribution Data: Analysis represents the total performance of the portfolio as calculated by the FactSet attribution model and is inclusive of other assets that that will not receive a classification assignment in the detailed structure shown. Returns will not match official T. Rowe Price performance because FactSet uses different exchange rate sources and does not capture intra-day trading. Performance for each security is obtained in the local currency and, if necessary, is converted to U.S. dollars using an exchange rate determined by an independent third party. Figures are shown with gross dividends reinvested.
Sources: Copyright © 2021 FactSet Research Systems Inc. All rights reserved. MSCI/S&P GICS Sectors; Analysis by T. Rowe Price Associates, Inc. T. Rowe Price uses the MSCI/S&P Global Industry Classification Standard (GICS) for sector and industry reporting. Each year, MSCI and S&P make changes to the GICS structure. The last change occurred on September 28, 2018. T. Rowe Price will adhere to all future updates to GICS for prospective reporting.
The Global Industry Classification Standard ("GICS") was developed by and is the exclusive property and a service mark of Morgan Stanley Capital International Inc, ("MSCI") and Standard & Poor's, a division of The McGraw-Hill Companies, Inc. ("S&P") and is licensed for use by [Licensee]. Neither MSCI, S&P nor any third party involved in making or compiling the GICS or any GICS classifications makes any express or impIied warranties or representations with respect to such standard or classification (or the results to be obtained by the use thereof), and all such parties hereby expressly disclaim all warranties of originality, accuracy, completeness, merchantability and fitness for a particular purpose with respect to any or such standard or classification, Without limiting any or the foregoing, in no event shall MSCI, S&P, any of their affiliates or any third party involved in making or compiling the GICS or any GICS classifications have any liability for any direct, indirect, special, punitive, consequential or any other damages (including lost profits) even if notified of the possibility of such damages.
A full list of the currently issued Share Classes including Distributing, Hedged, and Accumulating Categories may be obtained, free of charge and upon request, from the registered office of the Company.
1 Please note that the Ongoing Charges figure is inclusive of the Investment Management Fee and is charged per annum.

The Morningstar rating is sourced from Morningstar.
©2021 Morningstar, Inc. All Rights Reserved. The information contained herein: (1) is proprietary to Morningstar and/or its content providers; (2) may not be copied or distributed; and (3) is not warranted to be accurate, complete, or timely. Neither Morningstar nor its content providers are responsible for any damages or losses arising from any use of this information.
Citywire - where the Fund manager is rated by Citywire the rating is based on the manager's 3 year risk adjusted performance.