Invest on the right side of societal and environmental change

Why should we consider impact investing? We are living in a time of environmental and societal change that is defining a generation. Therefore it is increasingly important to ensure our investments are aligned to changing expectations around sustainability and fairness. 
More and more investors are clearly inclined towards sustainability; but impact investing goes further. It identifies companies on the right side of change that are delivering environmental and social impact, as well as positive financial return.
As impact investors, we believe we have a unique opportunity to play a key role in helping deliver positive outcomes that the world is increasingly seeking — partnering with clients, investors, and business interests in the process. 
We have launched a Global Impact Equity Strategy with a dual mandate that aims to deliver both benchmark outperformance and positive environmental or social impact.
Investing in Sustainable Solutions
We align our investments with the UN Sustainable Development Goals, to direct capital towards specific impact outcomes
We incorporate ESG factors into our investment analysis and base each investment decision on a material and measurable positive impact thesis
Forward-looking and Resilient
We apply a forward-looking mindset and a perspective on change, in order to seek positive impact and potential financial returns for our clients
We identify inefficiencies embedded in markets by combining our active and high conviction approach, with our traditional and responsible investment research capability
We commit to using our scale and resources to promote and progress the impact agenda via active ownership and impact-oriented company engagement
We adopt an outcome-oriented approach to active ownership and report on progress regularly
We base our stock inclusion criteria on a corporation's activities and their alignment with clearly defined impact pillars, always accounting for dimensions of positive future change.
We quantify outcomes individually and collectively as we translate impact intentionality into a measurement framework.
We aim to capture positive environmental and social outcomes on a global basis, but we also commimt to using our scale and resources to promote and progress the impact agenda.
In an era of disruption and extreme outcomes, positive change has to be durable. Patience and collaboration will be key in pursuing good client outcomes.
How we view impact investing
Find out how we view impact investing as a way to drive environmental and societal change.
Hear from our Portfolio Manager
Hari Balkrishna talks about impact investing and what it means to him.
Impact investing: investing in an era of change
Q&A with Hari Balkrishna, Portfolio Manager on our approach to impact investing, and the opportunities and challenges that lie in this increasingly popular asset class.
T. Rowe Price 
Global Impact Equity Fund
I Class
Dual mandate portfolio which seeks both long-term capital appreciation as well as seeking to have a positive effect on the environment and society by investing in companies whose current or future business activities are expected to generate a positive impact under one of the following three impact pillars ("Impact Pillars"):
Climate and resources;
Social equity and quality of life; and
Sustainable innovation and productivity.
*The Management Fee for the T. Rowe Price Global Impact Equity Fund - I Class is 0.99% p.a. and the Indirect Cost is 0.00% p.a. Full details of other fees and charges are available within the Fund's Product Disclosure Statement and Reference Guide.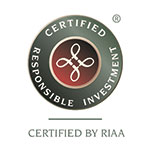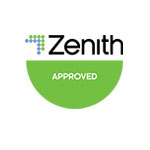 29 March 2021

AUD
0.99% p.a.

ETL6342AU
MSCI All Country World ex Australia Index (net of withholding tax)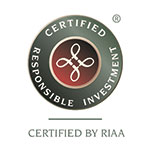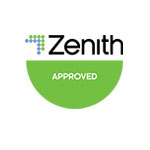 Want to know more? Get in touch.
If you have questions or would like more information about T. Rowe Price, please contact us.
Contact us