How to benefit from the T. Rowe Price Dynamic Global Bond Fund
Renowned for its ability to thrive in all environments, the humble cactus is both dependable and durable. Not dissimilar to the qualities exhibited by the T. Rowe Price Dynamic Global Bond Fund (the "Fund").
How resilient are your clients' portfolios to an equity market downturn?
With the equity bull market now in its ninth year, investors may be questioning the continued duration of the cycle. While we cannot foresee an immediate catalyst for this to change, it's an important reminder of having the right strategy to offset periods of market volatility.
T. Rowe Price Dynamic Global Bond Fund – a key to a resilient portfolio
Many unconstrained bond funds could be classified as credit vehicles that may perform well in a bull market but perhaps not so well when equity markets experience a downturn.
That's where the T. Rowe Price Dynamic Global Bond Fund is different. The Fund works hard to seek to produce the traditional characteristics of fixed income, including:
Sustainable, predictable income
Downside risk management
Diversification from equities.
It's not rocket science, but it is a worthy reminder that having too much credit in your clients' portfolios may increase their exposure to an equity downturn.

How the Fund works
We use a considered and balanced approach by formulating investment positions that can be adjusted based on our view of the market, liquidity and risk/return expectations.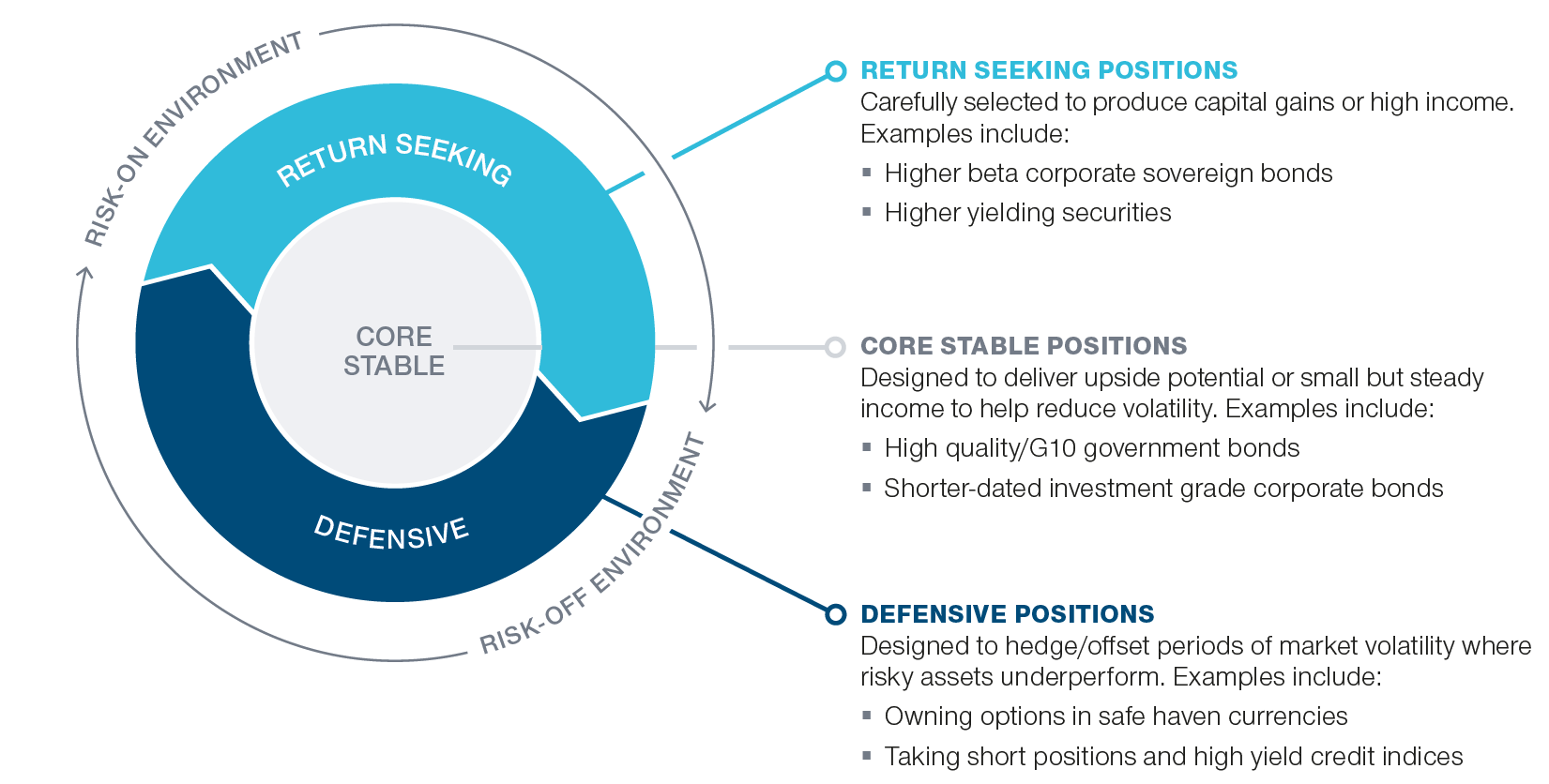 Why T. Rowe Price for fixed income?

Giving your clients peace of mind
This is a great time to take another look at your clients' portfolios to ensure they're adequately diversified from equities.
Important Information
Equity Trustees Limited ("Equity Trustees") (ABN 46 004 031 298 AFSL 240975) is a subsidiary of EQT Holdings Limited (ABN 22 607 797 615), a publicly listed company on the Australian Stock Exchange (ASX:EQT). Equity Trustees and T. Rowe Price Australia Limited ("TRPAU") (ABN: 13 620 668 895 and AFSL: 503741) are, respectively, the responsible entity and investment manager of the T. Rowe Price Australian Unit Trusts. For Wholesale Clients only.
Past performance is not a reliable indicator of future performance. The price of any fund may go up or down. Investment involves risk including a possible loss to the principal amount invested. For general information purposes only, does not take into account the investment objectives, financial situation or needs of any particular investor. For further details, please refer to each fund's product disclosure statement and reference guide which are available from Equity Trustees (www.eqt.com.au/insto) or TRPAU (www.troweprice.com.au).
Information and opinions presented have been obtained or derived from sources believed to be reliable and current; however, we cannot guarantee the sources' accuracy or completeness. There is no guarantee that any forecasts made will come to pass. The views contained herein are as of 1 September 2018 and are subject to change without notice; these views may differ from those of other T. Rowe Price group companies and/or associates. Under no circumstances should the material, in whole or in part, be copied or redistributed without consent from T. Rowe Price.
201808-572296