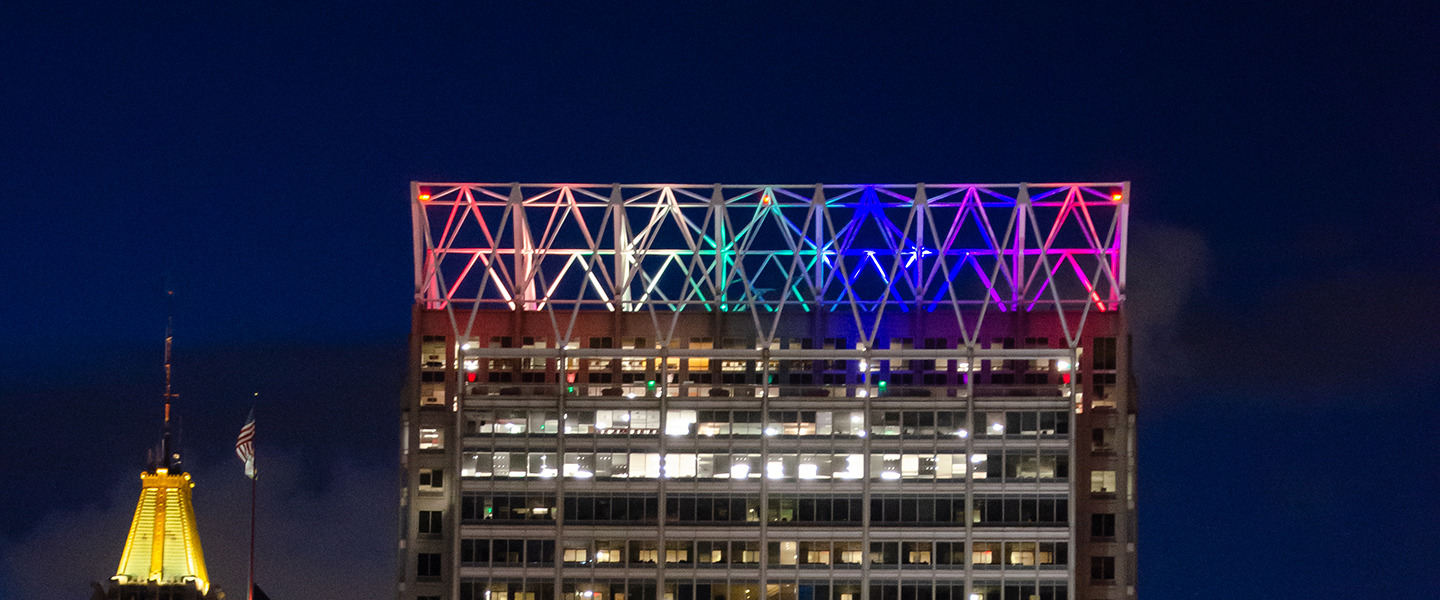 Four Ways T. Rowe Price Is Coming Together for Change on Behalf of LGBTQ+ Equality
6/15/2021 | By Corporate Editorial Group
It's been over 50 years since the Stonewall Uprising, six days of protest and civil unrest inflamed by a police raid of a New York City gay bar, The Stonewall Inn. This event is seen as the catalyst for the LGBTQ+ rights movement in the U.S. Since Stonewall, significant steps toward equality for the LGBTQ+ community have been made, but challenges remain. Marriage equality is the law of the land in the United States, United Kingdom, and Australia. And Taiwan recently became the first country in Asia to allow same-sex marriage.
However, LGBTQ+ people are still marginalized and targeted because of who they love and how they identify. Legislative challenges, for example, subject the LGBTQ+ community to possible discrimination in the areas of employment, housing, and health care.
T. Rowe Price is cognizant of these challenges and is committed to advocating for systemic change and fostering an environment where associates across the globe can bring their full selves to work. Here is how we are demonstrating that commitment.
Becoming a stronger global advocate for systemic change
The global challenges and inequalities that persist today are interconnected and will require collaboration, education, and allyship to overcome. This is why T. Rowe Price is sponsoring and attending the Lesbians Who Tech Pride Summit. The five-day virtual conference will host over 40,000 technology professionals and thought leaders who are focused not only on professional development, but on how we can all do better as global citizens. Over 100 countries will be represented, with 50% of attendees being women of color and 40% of speakers being Black and or Latinx.
T. Rowe Price is leveraging the diverse backgrounds, perspectives, talents, and experiences of our associates to host roundtable chats at the Pride Summit, discussing topics such as Being Your Authentic Self in the workplace, which serves as the mission of our LGBTQ+ focused business resource group (BRG) PRIDE @ T. Rowe Price.
Educating our associates by amplifying LBGTQ+ voices
To have a clearer vision for the future, a greater understanding of history and present-day challenges that the LGBTQ+ community faces is needed. T. Rowe Price is committed to educating our associates and offering opportunities to grow as allies. We do this by amplifying the voices who can speak from experience and provide real life stories, context, and application on how to become more informed and active allies.
PRIDE @ T. Rowe Price is hosting a virtual event outlining the origin of Pride parades to educate associates on the activism, resilience, and history of the LGBTQ+ community. Associates also can attend a Pride speaker Q&A, where they will hear from LGBTQ+ voices at the firm on what Pride means to them, engage in facilitated dialogue, and ask questions.
Harnessing the power of allyship
Our approach is led by community voices when seeking to act as an agent of change, but it is imperative that our work involves people of all backgrounds. The firm is sponsoring the Power to Fly Pride Summit, a virtual event focused on advancing the LGBTQ+ community and fostering allyship. T. Rowe Price will host a panel discussion on the power of allyship, featuring the personal perspectives of allies at the firm.
Internally, MOSAIC @ T. Rowe Price, the firm's BRG focused on fostering a deeper a sense of belonging among ethnically diverse associates, and PRIDE @ T. Rowe Price are coming together to host Conversations with HR, a virtual event centered on providing guidance to associates on how to navigate uncomfortable situations at work. Additionally, the next episode of Colorful Candid Conversations, a monthly podcast hosted by the firm's Black Leadership Council, will focus on intersectionality and feature the chair of PRIDE @ T. Rowe Price.
Advocating for a better tomorrow
We recognize the need to advance equity beyond our workplace and acknowledge that our voice is needed to support the community. For example, T. Rowe Price supported the U.S. Supreme Court extension of workforce discrimination protections for LGBTQ+ employees and marriage equality and spoke out against public restroom restrictions for trans people. We also encourage our associates to volunteer and donate to organizations working to improve the lives of LGBTQ+ people globally.
In 2021, T. Rowe Price associates participated in Ride for the Feast, a charity bike ride for Moveable Feast, an organization focused on improving the health of people experiencing food insecurity and chronic illnesses such as HIV/AIDS. The T. Rowe Price team biked over 1,500 miles and raised over $40,000 USD for Moveable Feast.
All of us can be catalysts for change. All of us can be stronger global advocates. The more we diversify our perspectives and learn from others, the more we unite as a firm. T. Rowe Price believes a diverse, equitable, and inclusive workforce is a business and cultural imperative and is committed to fighting for systemic change.