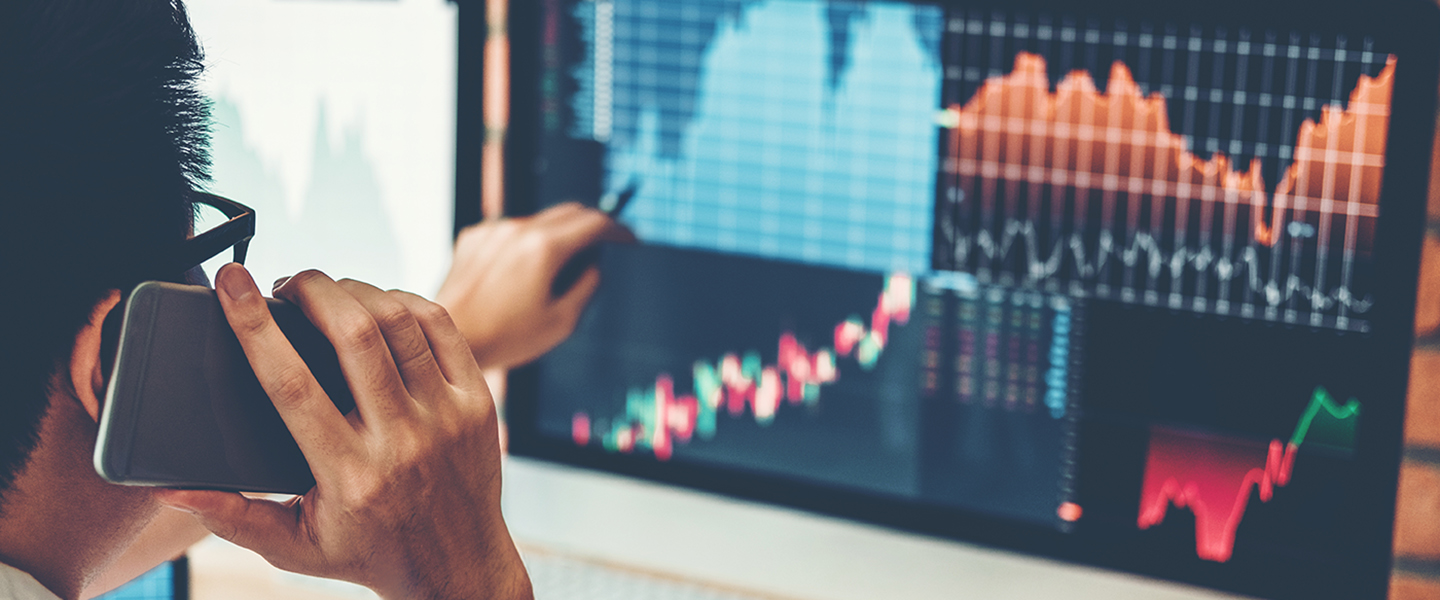 A Look Inside Global Investment Operations
Who We Are
Global Investment Operations (GIO) is a centralized team trusted to support our investments, funds, trusts and clients.
We work in a fast-paced environment, influenced by strict regulations and compliance. We rely heavily on technology and are continuously optimizing essential processes to provide differentiated client service and help support the introduction of new TRP sponsored investment products (e.g., Exchange Traded Funds) and strategies.
What We Do
GIO is committed to successful outcomes for our clients. Our rigorous process, and the people behind it, makes that possible. GIO is responsible for:
Ensuring the integrity and accuracy of the transaction process. We make certain this process runs seamlessly behind the scenes ensuring transactions are properly cleared, settled on time, and reported to all required parties.
 
Analyzing investment performance. Our analysts carefully measure the return on an investment portfolio relative to market benchmarks. They regularly analyze allocation decisions, market risks, and security selection decisions.
 
Integrating regulatory and legal compliance throughout our process. Our Investment Compliance associates provide real-time consultation and support to our trading and investment personnel around the globe.
 
Protecting and promote the interests of shareholders. Our Fund Administration department serves internal and external clients by providing or overseeing accounting, financial reporting, tax, and valuation operations of T. Rowe Price-sponsored investment products.
 
Providing valuable context about our fund data. Our Fund Accounting team owns the production of the Net Asset Value (NAV) per share for T. Rowe Price sponsored investment products which affects fund valuation and pricing.
The functional areas within GIO include Middle Office and Investment Liaisons, Performance and Analysis, Investment Compliance, Fund Administration and Tax Operations, Fund Accounting, and Shared Services. 

Supporting Investments
Middle Office: Effective risk management and facilitation of processes within the trade and transaction lifecycle; helping to launch new products and execute process improvement.
Investment and Research Liaisons: Facilitate implementation of investment staff decisions from an investment ops perspective throughout the lifecycle of a client and product.
Performance and Analysis: Analyze allocations, market risk, and securities selection.
Investment Compliance: Adhere to regulatory, prospectus, client-directed, and internal guidelines for all T. Rowe Price managed portfolios.

Supporting Funds, Trusts, Clients
Fund Administration and Tax Operations: Provides and/or oversees accounting, financial reporting, tax, and valuation operations and related service delivery.
Fund accounting: Sets accounting policy and manages third party fund accounting service providers.
Transfer Agent Fund and Cash Operations: Provides transfer agent reconciliation, recordkeeping, and banking services.
Shared Services: Service provider management, business line risk, and business and product delivery.

Interested in joining us?
Global Investment Operations is a great place to make a difference and grow your career at T Rowe Price. Our associates bring a diverse background of expertise to the firm based on their prior work experience.
We look for:
Solutions-oriented individuals interested in operations and investment markets
 
Collaborative and critical thinkers focused on solving problems and process improvement
 
Strong communicators who thrive on managing competing priorities and deadlines
 
Sound judgement and sense of risk management