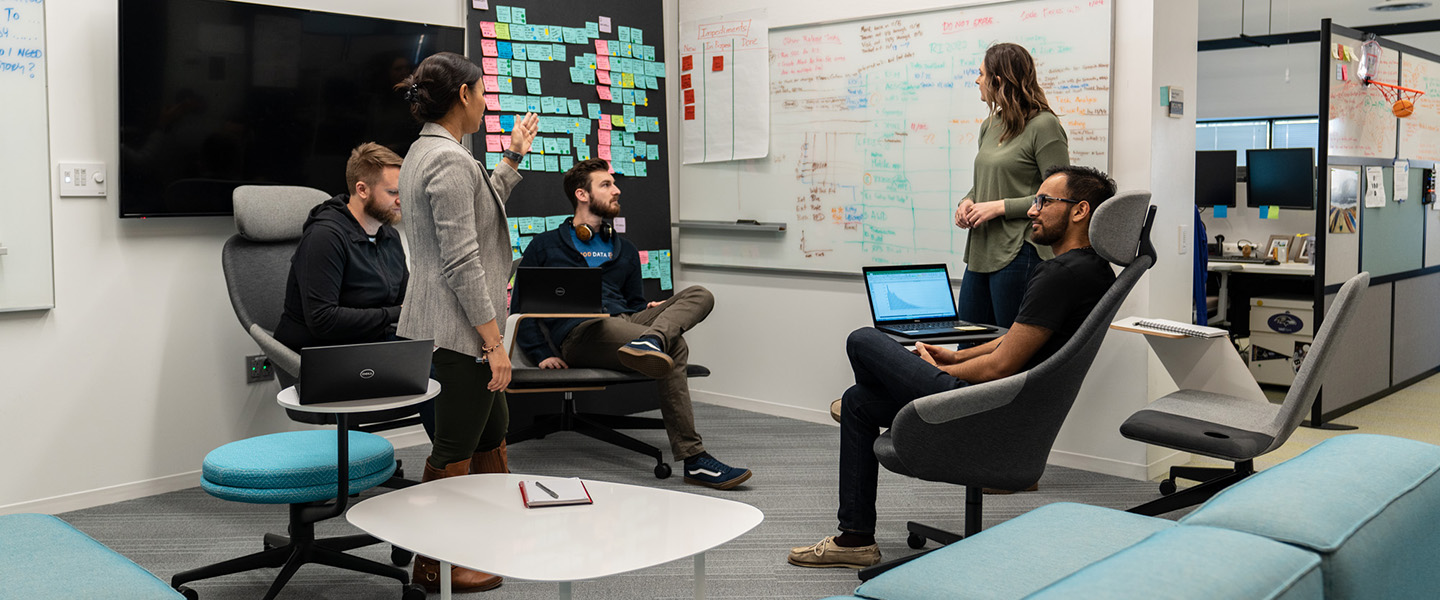 Global Technology: Bringing Value to Our Clients Through Innovation
What We Do
Global Technology plays an integral role in transforming T. Rowe Price's capabilities as a premier global asset manager. We are dedicated to building a world-class client experience by powering the next stage of investment management through modernizing platforms, advancing analytics and continuous innovation.
We are a diverse group of software engineers, data scientists, and analysts who are making technology a strategic part of our business by:
Building forward-thinking technologies.
 
Protecting our clients' money and managing risk.
 
Hiring talented and diverse individuals and continuously investing in their professional growth.
 
Managing data as a firm-wide asset so we can share insights more broadly.
 
How We Do It
We develop solutions to support the changing landscape of modern investing. Whether we're creating next-gen applications for n-tier cloud architectures or solving complex business, data, and technical challenges, the work we do is ushering in the future of investment technology.
Some highlights:
Our software engineers are creating solutions that serve both our clients and our portfolio managers. Through personalized client experiences, we are helping individuals better plan for and achieve their financial goals. By leveraging real-time data insights, our portfolio managers can make informed and effective investment decisions.
 
Our cybersecurity associates actively defend and protect our client data while promoting awareness of emerging security threats.
 
Our infrastructure and operations teams enable and protect the direction of all investment management technology through innovation including cloud-based technologies.
 
We anticipate the needs of our clients and associates by analyzing data. By leveraging these systems, we better support our capabilities and distribution of T. Rowe Price's mutual funds.
 
Invested in Your Success
We've increased our focus on new associates in two ways. Our undergraduate summer intern program offers the chance to work on solving real problems for our clients and implement solutions.
We also created INTro, which is focused on welcoming entry-level talent into the organization and providing a robust growth program to develop future leaders. The INTro cohort is an orientation for our entry-level hires that connects them to senior leaders, provides networking activities, and additional learning opportunities while providing a sense of community within their teams.
 
Interested in joining us?
We strive to build diverse teams within an inclusive environment where everyone feels a sense of purpose and belonging and brings their best selves to work.
Do you value?
Continuous learning
 
Problem solving
 
Curiosity
 
Collaboration
 
Technical creativity
 
Innovation