Kyoko Sawai
Relationship Manager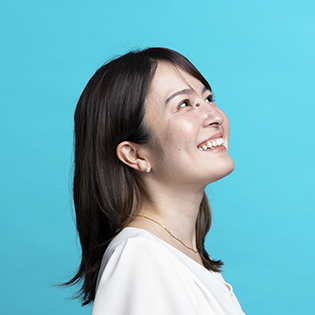 "Having diversity in the workplace will make the company stronger because we're all different."
Kyoko Sawai talks about synergy when describing her role as a relationship manager working in the Tokyo branch of T. Rowe Price. "The company puts emphasis on what the client wants and needs," she explains. "If the client is happy, the firm is happy. And if the firm is happy, the people who work inside are happy."
Kyoko came to T. Rowe Price in 2018 after five years of supporting the trading desk at an investment bank. Disillusioned by the hypercompetitive world of investment banking, she reached out to professional colleagues at other firms to learn what skills would translate to working with external clients. That path led her to a recruiter, who arranged a job interview with Kyoko's current supervisor in the Tokyo office.
After being hired as a relationship manager, Kyoko completed a job rotation to understand the fundamentals of operations at T. Rowe Price and how different business units support each other. Before the COVID- 19 pandemic, she typically spent about half her time in the field educating salespeople at the branch offices of fund distributors such as Nomura Securities, the largest brokerage firm in Japan.
Last year, Kyoko helped T. Rowe Price promote two funds to distributors at a large conference hosted by Nomura. "I worked closely with the marketing team to create our booth and shape the messaging for our fund promotion," she recalls. Over the course of two days, she delivered a presentation on ten separate occasions to audiences of 50 people. "Public speaking was new to me when I joined T. Rowe Price. I'm shy and normally don't like to speak in front of people, but after I trained for the event, I found it interesting and fun."
Kyoko also discovered that she could hold her own within the maledominated world of Japanese investment sales. "Our clients are often men, and they may feel more comfortable talking to men. That's one point we cannot really change," she says. "At first, I thought the only way to survive in a relationship manager role would be to emulate men."
After three years, she has grown to be more comfortable in her role, especially after realizing she has her own set of strengths to employ at work. "Women have traits that some men may not have, such as listening closely, being more inclined to think about what the client wants, and adjusting to their needs," she explains. "Those things are especially important when facing clients. Having diversity among men and women in the workplace will make the company stronger because we're all different."
Besides, all professionals need a well-rounded skill set in today's financial services environment. "As a salesperson, you need to have good interpersonal skills…for someone else to find you interesting and be able to relate to you," Kyoko continues. Although a relationship manager doesn't necessarily have to be a math whiz, he or she must have the ability to comprehend financial reports. "Asset management is more geared toward long-term business. Being able to digest what numbers mean is a preferred skill," she notes.
Reflecting on her everyday work, Kyoko feels that T. Rowe Price has been progressive in creating a collaborative environment within the Tokyo office. "I know I can go directly to my manager—or even our country head, who sits very close to me—with any concerns. I would credit the inclusive culture with helping me do a better job in my role," she says.
What's more, she has noticed that the company wants associates to achieve equilibrium between their work and personal lives. "I don't have children, so I haven't had to face difficulty in balancing time between family and the office. But my co-worker has three kids and can adjust her schedule to provide childcare in the morning, and then her husband takes care of the kids in the evening while she's at work. I know T. Rowe Price is attuned to providing that type of flexibility," Kyoko comments.
She has also observed the job stability enjoyed by T. Rowe Price associates around the world. "My previous employer had a very high turnover rate. We were always shorthanded, and, as a result, you had to catch up to keep the business moving forward constantly," she adds. However, at T. Rowe Price, she has met some people who have been with the firm for 30 years. "That rarely happens in a financial institution," Kyoko explains. "And when somebody does leave—a retirement, for example—it's done in an orderly manner so that another associate can handle the previous person's responsibilities."
That type of sustainable transition reflects the company's culture, Kyoko concludes. "You can work here for a long time because, at its core, it's a good firm. I feel very comfortable, and I learn a lot from my colleagues. For me, that's the best part about working for T. Rowe Price."