At T. Rowe Price, we believe in keeping clients' best interests at the center of everything we do.
We are proud to be recognized for our accomplishments which highlight our commitment to our clients, our employees, and our communities.
WORKPLACE, WOMEN, & DIVERSITY
Our inclusive culture attracts diverse associates with a broad range of experiences, backgrounds, and skills that help us anticipate
and meet client needs. Associates are encouraged to challenge the status quo and bring their best selves to work every day.
CORPORATE STEWARDSHIP AND SOCIAL RESPONSIBILITY
We believe good stewardship means running our company in an efficient and responsible way that serves our clients
and puts their interests first. In addition, we make a significant commitment in time and money to support our local
communities. Giving back helps ensure that we are part of a healthy, thriving neighborhood in the global communities
we serve.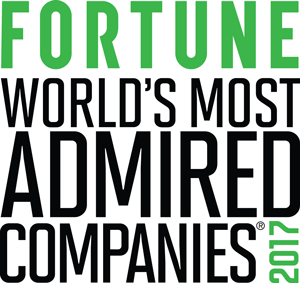 Fortune World's Most Admired Companies 2017
Proud to be included among many of the world's most esteemed companies since 2011.3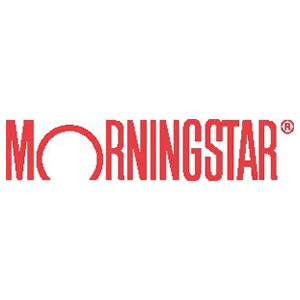 Morningstar Parent Rating 2017
Granted the Positive Parent Pillar rating for our "fund-holder first" focus and "strong research-focused culture."4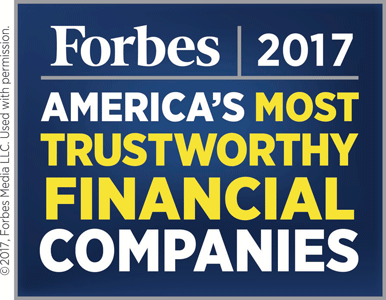 Forbes America's 50 Most Trustworthy Financial Companies 2017
Recognized since 2015 for having one of the most honest and transparent governance and accounting processes in the financial industry.5
1Pensions & Investments, 2019 Best Places to Work in Money Management published December 9, 2019.
2The Anita Borg Institute (ABI), a nonprofit organization focused on the advancement of women in computing, announced the Top Companies for Women Technologists Leadership Index. In its fifth year, the Top Companies initiative is a national program designed to recognize companies where women technologists can thrive. The program uses quantitative data supplied by participating companies and a widely accepted statistical methodology to score participants on the representation of women at all levels and year-over-year trends in recruitment and promotion of women within the U.S. technical workforce of the participating companies. For this year's Leadership Index, ABI evaluated 60 technology companies with a total technical workforce of over 552,000.
3T. Rowe Price ranked third in the Securities and Asset Management Industry category. The survey started with approximately 1,500 companies: the FORTUNE 1,000® (the 1,000 largest U.S. companies ranked by revenue), plus non-U.S. companies in FORTUNE's Global 500® database with revenue of $10 billion U.S. dollars or more. The companies were then sorted by industry, and the 15 largest for each international industry and the 10 largest for each U.S. industry were selected. A total of 680 companies from 28 countries were surveyed. To create the 51 industry lists, Hay Group (FORTUNE® survey partner) asked executives, directors, and securities analysts to rate companies in their own industry on 9 criteria, from investment value and quality of management and products to social responsibility and ability to attract talent. A company's score must rank in the top half of its industry survey to be listed.
FORTUNE is a registered trademark of Time Inc. and is used under license. From FORTUNE Magazine, February 16, 2017. ©2017 Time Inc. FORTUNE and Time Inc. are not affiliated with, and do not endorse products or services of, T. Rowe Price.
4© 2017 Morningstar, Inc. All rights reserved. The information contained herein: (1) is proprietary to Morningstar and/or its content providers; (2) may not be copied or distributed; and (3) is not warranted to be accurate, complete, or timely. Neither Morningstar nor its content providers are responsible for any damages or losses arising from any use of this information. Past performance is no guarantee of future results.
5"Forbes 'America's 50 Most Trustworthy Financial Companies' 2017". © Forbes Media, LLC. Used with permission. Aggressive Accounting and Governance Risk ratings are based on MSCI ESG's assessment of the accounting and corporate governance risk of publicly traded companies. The ratings apply to the T. Rowe Price Group, Inc. and not to any T. Rowe Price investment products or services.